cuke.com - Shunryu Suzuki Index - WHAT'S NEW - table of contents - 2013 scans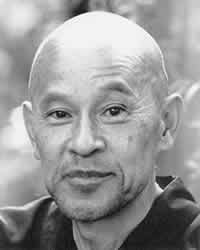 Shunryu Suzuki Lectures
and lecture notes and a few written comments
as edited and presented in the Wind Bell, publication of the San Francisco Zen Center
1962-2012
All the Wind Bells --- cuke Suzuki lecture home--- shunrysuzuki.com (the whole archive)
featured lecture bold
All entries for the first few years are based on notes. Recording began midway through 1965.
---
---
Various people edited these lectures through the years but the Wind Bell almost never printed any attribution. Early on, Trudy Dixon and Richard Baker, from 68 for a few years Peter Schnider and Tim Buckley. After that Mel Weitsman did a lot. Surely many others. - dc

The marks on these lecture PDFs are mine from past perusing. - dc
Thanks to Clare Hollander and Warren Lynn for the original scans
Thanks to Peter Ford for creating this page
Shunryu Suzuki Dharma Talks are licensed by the San Francisco Zen Center
under a Creative Commons Attribution-Noncommercial-Share Alike 3.0 United States License.
This page posted 4-29-14
---