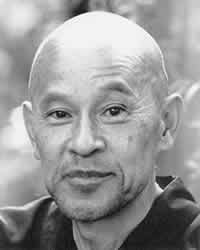 cuke.com - an archival site on the life and world of Shunryu Suzuki and those who knew him and anything else DC feels like - originally a site for Crooked Cucumber: the Life and Zen Teaching of Shunryu Suzuki - not crookedcuke.com
| home| what was new | table of contents | Shunryu Suzuki Index | donate | DC Writings |
People in cuke.com, a hub of sorts - started 4-13-11

People Index or link pages - for more people, see Interviews, Brief Memories, Suzuki Stories, Links, Comments, CukeSanghaNews, and a few other places for some stragglers.
Mike Dixon
MEMORIES OF SUZUKI Roshi FROM WIND BELL AND DC FILES - #10 - Mike Dixon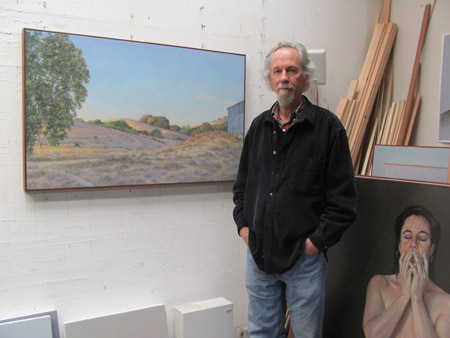 Mike's pen name as an artist is Willard Dixon - that's his art web site.
He's not only a wonderful artist but gifted musician as well. He's in a jazz group that sounds as good as it gets to me. - dc
from Zen Mind, Beginner's Mind at Forty - annotated version
Thanks to Mike Dixon for going over all this with me recently and also for drawing the fly on page 69 of ZMBM. He drew a new one for the new edition in 2000 because the original art was lost I guess. Mike did the cloud paintings at Greens Restaurant.

+ get a photo of Dixon's portrait of Shunryu Suzuki (done when Suzuki was approaching death)

+ include a link to Dixon's portrait of DC

9-27-14 -

Click to enlarge today's photo - SRC0080 in the Shunryu Suzuki photo archive - with notes.

Not sure who this is and it's not in the notes on shunryusuzuki.com. I think maybe it's Mike Dixon. Will ask. - DC

9-28-14 - Yes it's Mike Dixon. And don't know who the kid is.
---
---
There's a lot of old material that's as good as new if you haven't read it. -DC
---
contact DC at <dchad@cuke.com>
---