Sojun Mel Weitsman
Cuke Podcasts: Mel Memorial 🔊 | Mel Chat 3 🔊 | Mel Chat 2 🔊 | Mel Chat 1 🔊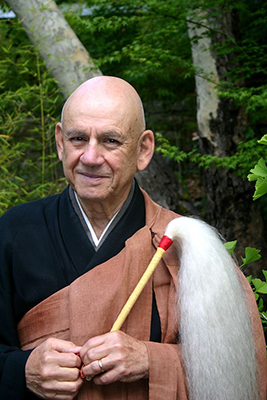 January 7, 2021 - Mel Weitsman has died at his home of cancer. He was a most beloved and respected priest and person - unpretentious, soft spoken, kind, and wise.

Mel founded the Berkeley Zen Center in 1967 with Suzuki Roshi's blessing, leading it until he stepped down on October 24, 2020. He was abbot of SFZC from 1988 to 1997.
Sojun Mel Weitsman began practice at the old Sokoji Temple in San Francisco in 1964 with Shunryu Suzuki Roshi. He received priest ordination from Suzuki Roshi in 1969 at Berkeley Zendo, which he founded in 1967 with Suzuki Roshi's blessing. In 1984, he received Dharma Transmission from Suzuki Roshi's son, Hoitsu Suzuki Roshi. From 1988 to 1997, he was co-abbot of San Francisco Zen Center. He taught at all three SFZC temples and was abbot of Berkeley Zen Center until his death.
Sojun passed away on January 7, 2021. See The Great Leap blog for his memorial, photos, and other information.
One Who Stayed: An Interview with Sojun Mel Weitsman
******
Aug. 11, 2011 - Mel's extensive shuso (head monk) journal - spring, 1970
******
From SFZC Sangha News
Sōjun (宗純) Mel Weitsman
(July 9, 1929 – January 7, 2021)
It is with great sadness that we announce the passing of San Francisco Zen Center's former Abbot, our teacher and friend in the Dharma, Hakuryu Sojun Mel Weitsman, a true person of the Way. May his wisdom and compassion live on in all who knew him. Upon the news of his death, 108 bells were rung in each of the three temples. An obituary can be found on the Lion's Roar website. Information on ceremonies and memorials will be forthcoming. Berkeley Zen Center has created a memorial wall for people to post stories, remembrances, feelings, and thoughts.
Barbara Wenger's photo tribute to Mel on Youtube
Sojun Mel's Caring Bridge page
Lion's Roar obit for Mel - read it below
Edwin Herzog interview with Mel - Youtube or cuke
Mel's wife and widow Liz Horowitz cuke page
Mel's first wife, Ruth Weiss, was called Queen of the Beat Poets by Herb Caen. She died half a year before Mel. There's a mention of her here in cuke by Daniel Moore: I knew Mel Weitsman when he painted lovely brown paintings living with Ruth Weiss in San Francisco, and was interested in Zen, but not yet practicing. Here's an impressive SF Chron obit for her.
A Cuke Audio Memorial Podcast for Mel
Podcast with Joan Amaral in which she recalls her time as Mel's Jisha at Tassajara (check out more from Joan about Mel below).
Cuke Audio podcast with Mel as Guest - June 20, 2020
November 15, 2020 Mel makes a brief appearance in this earlier podcast from 18:22 but that's now
MEMORIES OF SUZUKI Roshi FROM WIND BELL AND DC FILES - #43 - Mel Weitsman
Interview with Sojun Mel Weitsman from SFZC Sangha News - July 2, 2014 - with a few brief DC comments at the end
SFZC link for this interview
Mel was around the Beat scene in North Beach and other parts, an artist and musician. See SR and the Beats.
Mel Weitsman's name use instances in Suzuki lecture archive
---
View a video of that ceremony.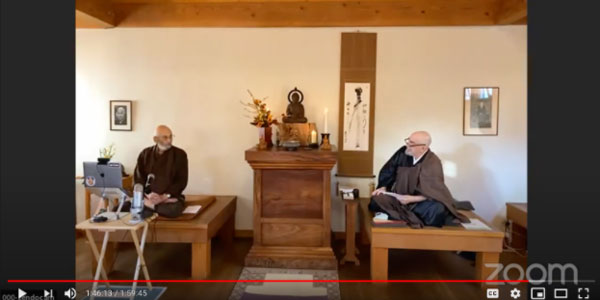 scene from Mel's stepping down ceremony
snatched this from SFZC Sangha News which added: Over 200 people attended the livestreamed Stepping Down Ceremony for Sojun Mel Weitsman at Berkeley Zen Center on October 24. If you missed the ceremony you can view it on YouTube. And while you're there, watch Sojun's Zazen Instruction from September 2020.
---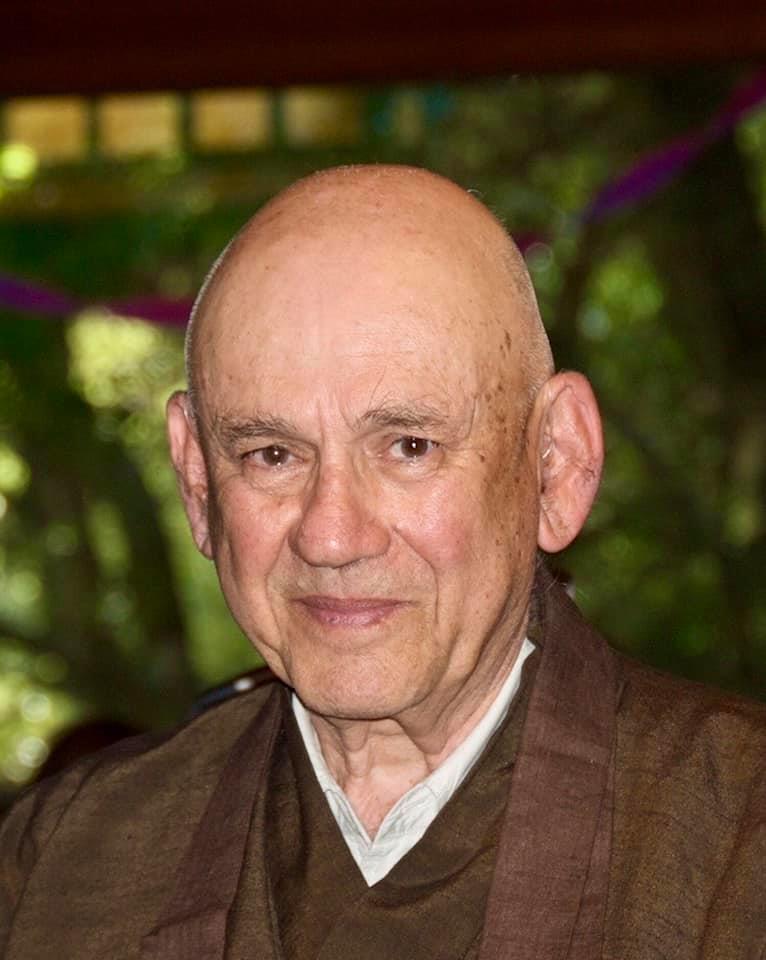 Teacher's page BZC site - brief bio also posted here:
Born in Los Angeles in 1929, Sojun's broad life experience includes years of art study and abstract expressionist painting, work as a house painter, boat painter, cab driver, and music instructor. Mel lives in North Berkeley with his wife Liz; they have a son named Daniel.
In 1964, Sojun Roshi began to practice at San Francisco Zen Center on Bush Street, and in 1969 he was ordained by Suzuki Roshi as resident priest at the Berkeley Zendo. He received Dharma Transmission from Suzuki Roshi's son and successor, Gyugaku Hoitsu, at Rinsoin temple in Japan in 1984, and was officially installed as Abbot of Berkeley Zen Center in 1985.
Along with his responsibilities in Berkeley, Sojun Roshi helps train students and teachers at several affiliated temples. From 1988 to 1997 he served as Co-Abbot of the San Francisco Zen Center. Sojun Roshi has given Dharma Transmission to numerous students, each of whom draws on their experience and understanding in offering Sojun and Suzuki Roshi's teaching to others.
Mel's Introduction to Branching Streams Flow in the Darkness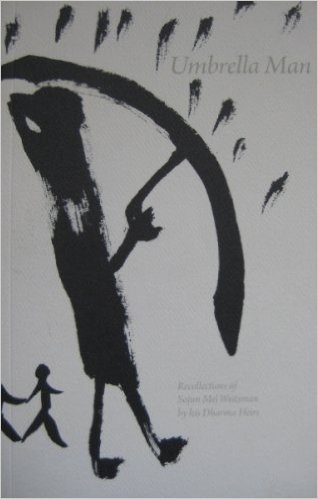 Umbrella Man: Recollections of Sojun Mel Weitsman by his Dharma Heirs Paperback – 2009 - edited by Max Erdstein and Michael Wenger
Tricycle article on Umbrella Man
Buy Umbrella Man through the SFZC
Lecture by Mel in the spring 1989 Wind Bell, p.36
2003 Lecture on the Enmei Jukku Kannon Gyo by Mel Weitsman on the Berkeley ZC website. Two mistakes I think are the "Jukko" in the title and in the line "And if you do something wholesome, unwholesomeness follows." which I assume should be "wholesomeness follows." - dc
Tons more links to Mel talks etc on Internet and many mentions of Mel on cuke - just search for Weitsman in site search box on the Home or What's New page.
PHOTOS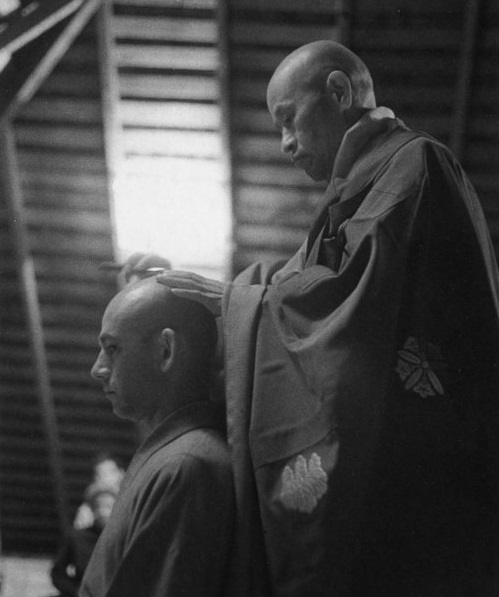 Mel's ordination at Berkeley ZC - May 19, 1969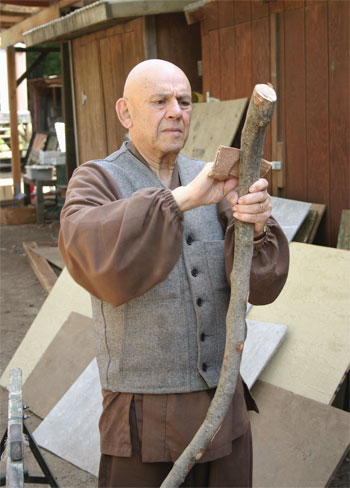 Many more photos online - just do an image search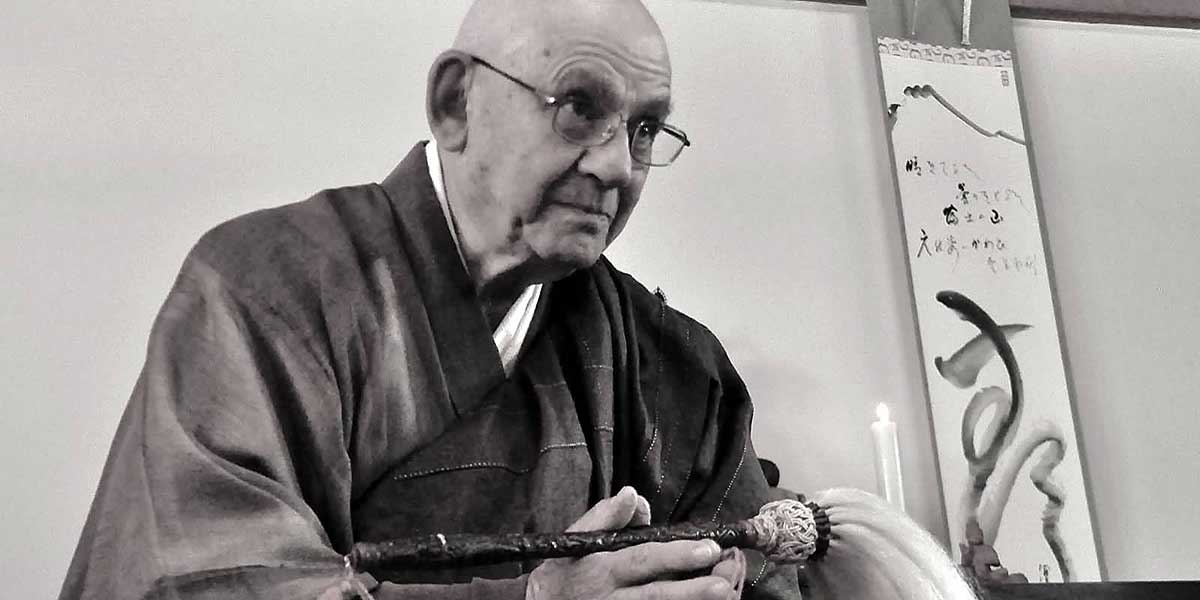 Mel Weitsman's name use instances in Suzuki lecture archive
Every time "Mel" comes up in Shunryu Suzuki lecture archive recently updated version on shunryusuzuki.com - these excerpts are just copied and pasted unedited by dc
***
City Center transcript originally transcribed by Brian Fikes and checked by Mel Weitsman. Entered onto disk by Jose Escobar, 1997. ---------------- from 67-09-00-A
***

Roshi: "My idea is exactly the same [about branch zendos]. My hope that they become separate groups when they are strong enough, have more teachers." Expenses etc. should be discussed each time. I want to help people who want to sit.
…
Roshi: Mel, as a Zen Center member helping people in Berkeley area to sit, not in terms of helping Berkeley Zen Center. The Board is not responsible for the affiliate zendos. I hope that the time will come when we must help them when they organize themselves to be branch of Zen Center. If possible count the kind of activity of helping now as Zen Center.

Best to have zendos become branches, formally, get closer to Zen Center - Roshi. But, now the zendos are separate, Board has no responsibility, and only members are personally affiliated, must become practicing members usually of Zen Center and participate, to train later at Tassajara.
_______________

Source: Board Meeting Notes - December 19, 1968
***
Student B [Mel Weitsman]: The other day when I was doing the mokugyo, there was this small spider that crawled across the top of the mokugyo. And there was nothing I could do [laughs, laughter]. I went a little bit off to the side, you know, but he went right into it. It was too powerful for him to escape, you know. And the next--

SR: You didn't kill it.

Mel Weitsman: Something did [laughs, laughter].

SR: By mistake. Happened in that way.

Mel Weitsman: Yeah, but I couldn't stop.

SR: But you hit some other place.

Mel Weitsman: Some other place, but he still went right into it.

SR: Yeah. You know, it can't be helped. Buddha killed him [laughs, laughter]. He may be very happy. Mokugyo [as an aside to someone]. Yeah, you know, to live in this world is not so easy.

Mel Weitsman: No.

SR: Not at all easy, you know. When you see children playing, you know, by the stream or, you know, on the bridge, you will be really scared, you know. And I think-- I always thought, "Oh, how can I survive," you know, "in this way? How could I survive without, you know, "making any accident? On the freeway, many cars is going zoom, zoom, zoom." Something happens, that's all. You know, it is very-- It is-- If you think, you know, about it, if you stop and see and think, you know, you will be terrified [laughs].
---------------------------- from 70-05-27
***
Although it is, you know-- things are interrelated, you know, or because things are closely interrelated, you know, everyone, every being, each being can be a boss, you know [laughs]. Because, you know-- each one of us can be a boss because we are so closely related. You know, if you say "Suzuki," you know-- "I-- I'm very much closely related to you, so I can be president of, you know, Zen Center." So if you s- [partial word-- "say"?]-- I say "Mel," Mel already is not just Mel [laughs], you know. He is one of the Zen Center students, and to see Mel is to see Zen Center. If you see Mel, people understand what is Zen Center [laughs]. So, you know-- but if you think, "Oh, he is Mel" [laughs], then your understanding is not good enough. You don't know who is Mel. So if you have-- if you have good understanding of things, that, you know-- things will-- by things you will understand whole world.
------------------------------------ from 70-06-03
***
Look what discussion Mell gets started here:
Student A [Mel Weitsman]: Roshi, when you say "independency," I'm confused with whether you mean "independence" or "interdependency."

SR: "Interdependency." Oh, no. "Independency." Excuse me. Interdependency is more dependency, you know [laughs].

Mel Weitsman: "Independence" is--

SR: Independent-- you know, idea of independency and dependency.

Student B: Roshi, in English we have no word "independency." We have the word "independence"--

SR: Oh! "Independence." "Independence." Excuse me. "Independence" means [laughs] to me, you know, it is not fit, you know, so well. "Independence" means, you know, may be noun, but more-- what I mean is, you know, noun, but maybe same thing.

Student C: We have a noun "dependency" so we can have "independency."

Students in background: Right. Yeah.

Student C: We have the other. "Dependency" is a good English word.

SR: Mmm-mm. And you have no in--

Student C: No "independency." [Laughs, laughter.]

Student B: Now we have an "independency"!

Student D: You limp on one foot.

SR: One foot. [Laughs.] "Independent" is so strong, you know. So there is no need to have [laughs] so delicate word. [Strikes the table with his stick.] If you are independent [strikes table again], that's all. [Laughs, laughter.] You don't care anything. [Laughs, laughter.] "Shut up!" [Laughs, laughter.] That is not what we mean. So, you know, independent, you know-- when you are independent, you know, it is very, you know, vulnerable and weak situation-- dangerous, at least.

Student E: Isn't this idea that people get of their own independence a delusion that they get? They don't realize that-- [2-3 words inaudible].

SR: Yeah. Delusion, yeah, actually so. When, you know, when they think, you know, "I am independent," it is not true, you know. You are dependent on everything.
------------------------------- from 70-06-25

***
Suzuki uses Mel's name here as an example and Mel thinks he's being called on then he and Suzuki both in term respond reflexively for a sec.]
SR: After you receive ordination, you know, strictly speaking, you know, we should use his n- [partial word: name]-- his Buddhist name like Sojun, you know. We'll do it, you know. "He is Sojun!" [Laughs.] Uh-huh.

Mel: Hai.

SR: Hai. [Laughs, laughter.] Ohh--
------------------- from 70-07-08
***
In the second recitation of the Prajna Paramita Sutra, we dedicate for the-- to the arhats and many various sages in the-- in the world. And what we pray is-- what we pray is-- this is the translation Mel [Weitsman] and I did. "What we pray is that the wisdom-- that the wisdom-- and Three Wisdom-- and the Six Unrestruct- -- Unrestricted Ways of the arhats."

Three Wisdom-- we explain the Three Wisdom. "And the Six Unrestrict-- -- Unrestr- -- Unrestricted Ways of the arhats may be always with us in our unceas--- unceasing effort to renew Buddha's way to save all sentient beings from the world of suffering and confusion." "World of suffering and confusion" means the mappo. "And to keep Buddha's way always new to our-- always-- our al- -- world always." That is the spirit of Dogen.

-------------------------- from 70-07-12

***

SR: Uh huh. But I was very lucky you know, to live this much, until I have good confidence in you. Okay. Hai. [Laughs.] Just in time [referring to a drink brought to him?]. Thank you.

Mel: Can we visit you?

SR: Mmm?

[Gap in tape.]
--------------------------- from 71-10-09 - Shunryu Suzuki announcing that he has terminal cancer to disciples in the city
Mel gave this calligraphy to Joan Amaral when she was his jisha at Tassajara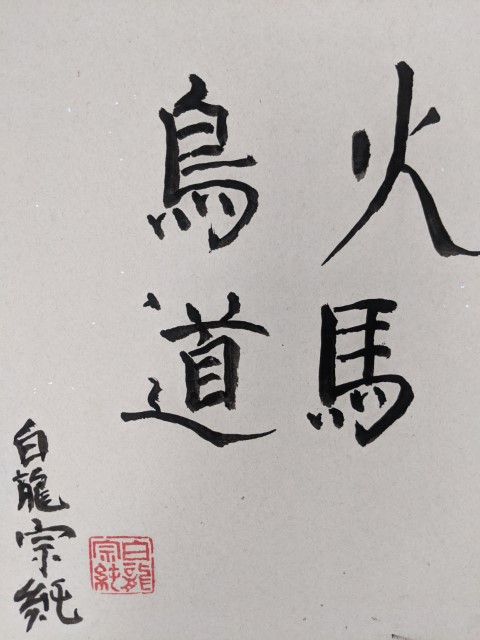 Mel did this calligraphy for me during the Winter 2005 practice period he led when I was his jisha. I was living in the Bird House and I had him up for tea. My Chinese sign is the Fire Horse, and he added Bird Path. Which is traceless, I remember him saying.
I never realized till now that I think he gave me this dharma name: Fire Horse Bird Path.
I have kept this calligraphy up in the many places I've lived since 2005; it's right here next to my bed. And this is the first time I'm really seeing it, all of it. Thank you for helping me to see it by being a place I can share something. - Joan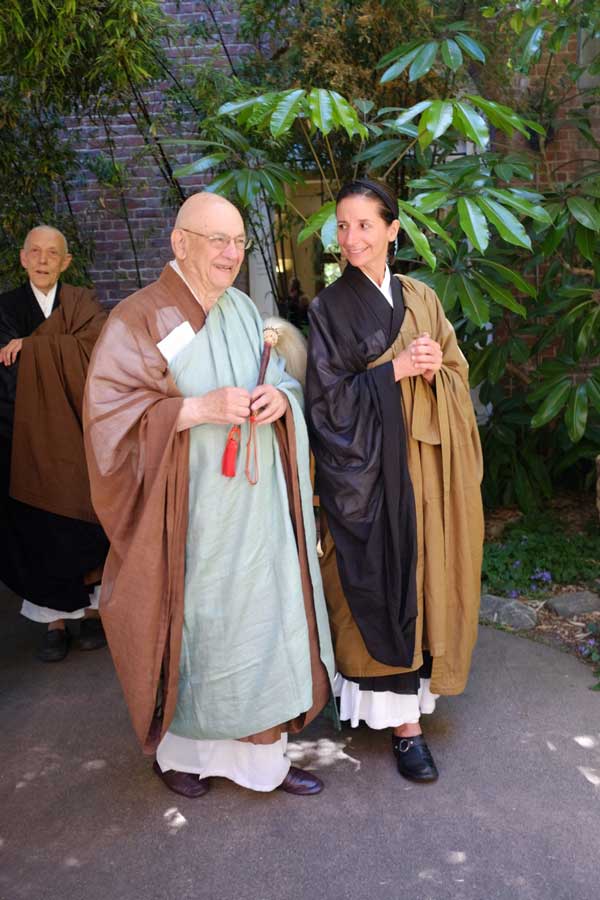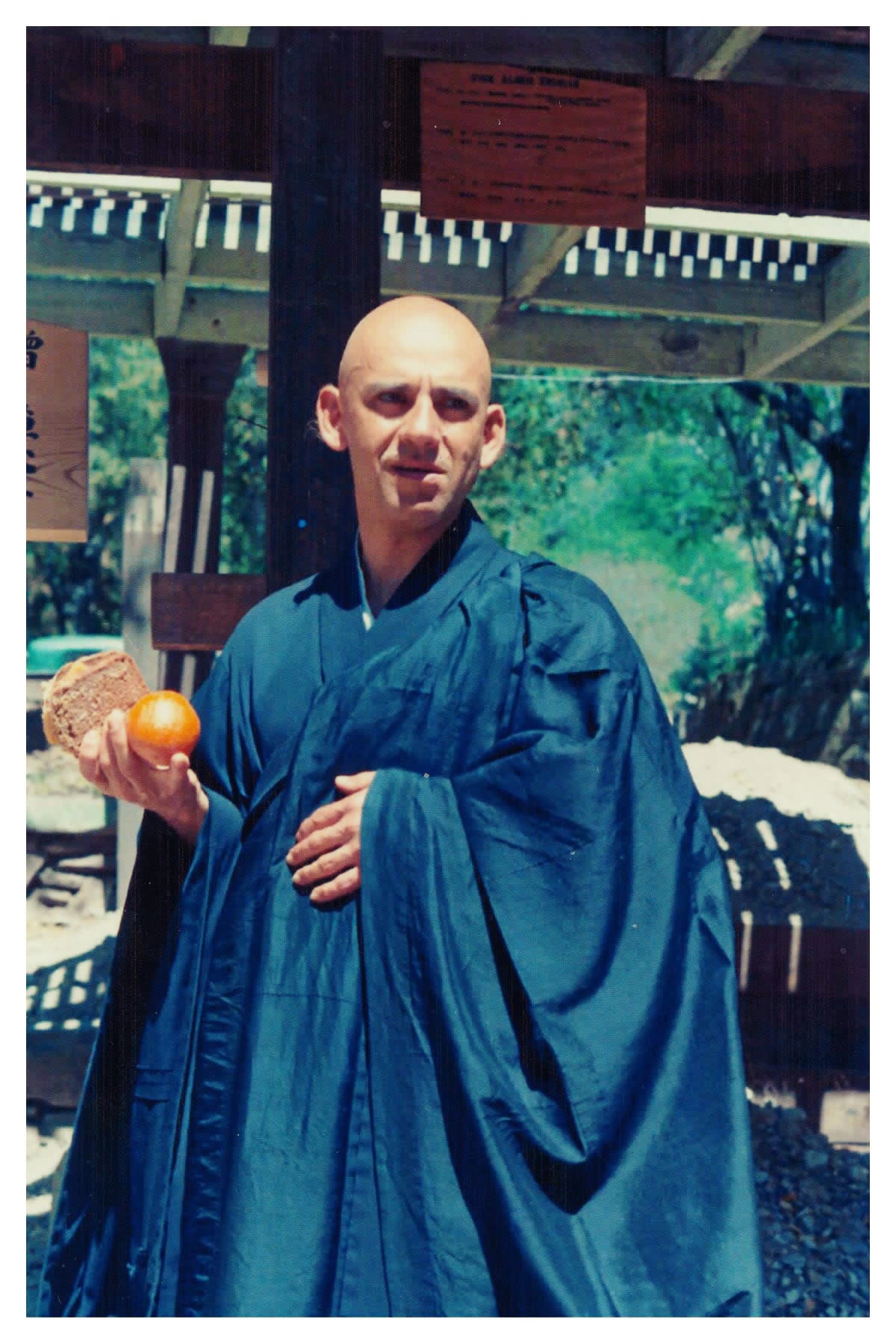 from Bob Shuman's spring (see three others there)
The Lion's Roar Obituary minus audio visuals
Renowned Soto Zen Buddhist priest and teacher Sojun Mel Weitsman passed away at home on Thursday, January 7 at the age of 91. Weitsman was the founder and abbot of Berkeley Zen Center (BZC), and formerly served as the co-abbot of San Francisco Zen Center (SFZC).
Hozan Alan Senauke, Acting Head Priest at BZC, shared an obituary and remembrance of Weitsman with Lion's Roar, which reads:
With great sadness the sangha of Berkeley Zen Center announces that Hakuryu Sojun—White Dragon/Essence of Purity—Mel Weitsman peacefully passed from this world to the Pure Land of Buddhas and Ancestors at home on Thursday, January 7, 2021. He was 91 years old.
Sojun Roshi's clear and steady leadership made BZC a beacon for Buddhist practitioners and other spiritual seekers in the East Bay and more widely in the U.S. With a strong circle of dedicated Zen students, as guiding teacher and abbot at BZC for fifty-three years, Sojun created a place where rigorous daily sitting practice was integral with people's life of family, work, and service. He often spoke of BZC as a kind of "one room schoolhouse," where each person could find the necessary teachings for their position in life. Anyone could knock on Sojun's office door and he would readily invite them in.
Born in Los Angeles in 1929, Sojun Roshi's broad life experience included a stint in the Marines, years of art study and abstract expressionist painting, augmented by work as a house and boat painter, cab driver, and teacher. When he met Suzuki Roshi his life work was transformed. He embraced the practice of zazen and the task of sustaining the dharma of zen, given to him by his teacher Shunryu Suzuki Roshi.
At the instruction of Suzuki Roshi, Sojun founded Berkeley Zen Center in 1967. He was ordained a year later in the attic zendo he had established on Dwight Way in Berkeley. Suzuki Roshi died in 1971. In 1984, Sojun received dharma transmission from Suzuki Roshi's son, Hoitsu Suzuki Roshi, abbot of Rinso-In Temple in Japan, and he was installed as BZC's first abbot in 1985. In declining health, he stepped down as abbot in October 2020, assuming the position of Founding Dharma Teacher.
isco Center, where he had begun his Zen practice in 1964, helping to stabilize SFZC through a period of transition while still guiding Berkeley Zen Center. He continued as Senior Dharma Teacher at SFZC until his death. He was also one of the founding teachers of the Soto Zen Buddhist Association and the American Zen Teacher's Association.
Sojun Roshi was deeply respected in the Zen community—in the U.S. and in Japan. His own warm embodiment of Suzuki Roshi's "ordinary mind" was a path of steady and determined practice, the luminous quality of "nothing special." Although Sojun had more than thirty transmitted dharma heirs leading Zen centers around the U.S., and more than 200 lay ordained Zen students, he was most at home in the community of Berkeley Zen Center, which continues to thrive.
Sojun Roshi is survived by his wife Elizabeth Horowitz, their son Daniel, and uncountable disciples and students across the United States and around the world. Cards and letters can be sent to Liz, Daniel, and the BZC sangha c/o Berkeley Zen Center, 1931 Russell Street, Berkeley, CA 94703.
— Hozan Alan Senauke, Acting Head Priest, BZC
The bulk of Sojun's audio lectures are found at https://berkeleyzencenter.org/talks-2/. Sojun Roshi's forthcoming memoir and collection of lectures will be published by Counterpoint Press in 2021, as will a new collection of Suzuki Roshi lectures, edited by Sojun and Jiryu Rutschman-Byler. An additional archive is in process at the Asian Library at Stanford University.
In November 2020, we at Lion's Roar were quite fortunate to work with Sojun Mel Weitsman. Just days before he would enter hospice, Sojun sat down to shoot video for the special online learning series celebrating the 50th anniversary of Shunryu Suzuki's famous book, Zen Mind, Beginner's Mind that we developed in partnership with San Francisco Zen Center. In this selection of clips from his hour-plus-long presentation, Sojun speaks personally, telling of his early days with San Francisco Zen Center and Suzuki Roshi, and his founding of the Berkeley Zen Center.
Below is the transcript of a video with Mel from the Lion's Roar Obituary
Sojun Mel Weitsman: Well, my name is Mel Weitsman. My dharma name is Sojun. Hakuryu Sojun when I was ordained. When I was ordained, Suzuki Roshi gave me the name of Sojun.
And then, when I was given Dharma transmission by his son in Japan, Hoitsu, he gave me the name Hakuryu. So, I don't want to go into explaining what that means, but…
I came in 1964 when Zen Center was just beginning to mushroom a little bit and Katagiri Sensei — sensei means teacher — arrived a year before me. And he was a Japanese priest who was curious about Suzuki Roshi. And, he arrived in LA Los Angeles and he came to Soko-ji, to see if he could help Suzuki Roshi.
And so the two of them were like our examples of practice. Suzuki Roshi would come in through the door every morning, 5:45. His office door. There were two doors, his office door, and offer incense and sit zazen. Katagiri would do the service. He would play the instruments — the wooden fish drum, and the round keisu, which is a bell.
And they would chant. And we would chant along with them in Japanese.
So Suzuki Roshi would sit with us everyday. What impressed me about Suzuki Roshi… I had been an artist; a painter. I had studied with Clifford Still at the Art Institute in San Francisco. And I was, you know, I was in my early twenties.
And, I had a lot of learning to do about life. I was 35, though, when I went, came to Zen Center to practice and, I was looking for something. I was looking for a good spiritual practice. And when I sat down in Soko-ji temple on the zafu that first time, it felt wonderful to me.
And so at some point, not too long after that, as I would go to Zen Center to sit, to Soko-ji, I realized that this was what I was looking for and I've just been doing it ever since. Suzuki Roshi was always encouraging.
When he first came to Soko-ji, he gave talks — aside from teaching us zazen, he gave talks. And the talks that he gave, went into becoming Zen Mind, Beginner's Mind.
You couldn't tell it from… People who hadn't met Suzuki Roshi often think really, he was just a stern Zen master, you know, blah, blah, blah — but he was just this quiet little guy. Ordinary person. It's this ordinariness which was just so extraordinary.
So his students organized Zen Center, his students incorporated Zen Center, his students supported Zen Center. And Suzuki Roshi was just being himself. And he didn't say you should do this, or you should do that. He loved his students, I would say, loved the students, but, because for various reasons, as Americans we didn't know anything. We didn't know anything.
But I was impressed by him. And then I never wanted to repeat anything before I started practicing. You know, I just wanted to be a free spirit. When I started the practice, I observed him. He would come out of his office every morning, as I said, and bow, offer incense, take his seat. And when zazen was over, we'd have a service and the chanting, the Heart Sutra three times in Japanese, bowing.
And then we would pass through his office and he would bow to each one of us as we left. And, then he would repeat that every afternoon for every morning and every afternoon he did that. And he seemed content to do that. It was more than content. It was like fulfillment. I always felt that he felt fulfilled by that simple, mantra of activity, his activity of coming out of his office in the morning.
Doing the zazen and the service, coming back, bowing to his students. And, day after day.
So, we had done what we called the First Sesshin at Tassajara. Sesshin is a week-long zazen retreat and it was really hot there in the middle of the summer, over a hundred. And I couldn't sit there, I'd only been practicing for about three years. And, they were really hard, but he called me in afterwards to come in to his cabin and said, I would like to ordain you.
So that's how I became ordained. And, '69, he said, I'd like you to join our order. And I said, well, do you think I'm … when you're going to do that? And he said, Oh, when you're ready, when I'm ready. So it took a couple of years for him to ordain me. And after Suzuki Roshi died, there was a question of who should be… Well, he named Richard Baker as his successor. But, um, should we court the Japanese Soto-shu? And we decided that we wouldn't, and that we would go our own way, given what Suzuki Roshi had offered us,
we grew up with him, and found our way as Americans and developing American Zen.
Suzuki Roshi asked me around 1967 to find a place in Berkeley because he'd been coming there and I was living there. I used to go there. I used to go to Soko-ji in the morning, drive from Berkeley to San Francisco, and pick up people on the way.
And then on Monday mornings Suzuki Roshi would come to Berkeley and we'd do a sit. And he would give a talk and then we'd have an informal breakfast. And, so I found this place, big place amazingly, had three stories: that bottom story, that middle story and the attic. And, so we built up a sangha there, in that big house, and decided that we wanted to turn the attic place into the zendo.
And so we did. The sangha was very loyal to each other, and to me. Over 12 years, we had developed this place and we wanted to, we wanted to always wanted to buy it, but the owner would never sell it to us, even though he kind of, you know, dragged us along. And so I, we figured, let's buy a place.
Let's see if we can find a place to… but it was different then than it is now. We thought that $24,000 was average for a big place. $24,000.! So, somebody turned us onto this place that we have now on Russell Street, which is four buildings, four houses on two lots, and a great, good fortune. And so, over time we developed this place as Berkeley Zen Center.
Uh, these four buildings… we lifted up one, one of our places and put us a floor underneath it. And we took a house with two units and made it into a zendo and, we have a great practice there. That's been, we've been, we've been here for 50 years, all together in Berkeley for over 50 years.