Arrived in Singapore December 5th, Bali the 11th. Since then Kuala Lumpur on March 12th, Thailand the 15th, Japan April 2nd. Details below.
---
4-22-14 - Included Brian's corrections and additions to yesterday's evening with Amy (sp) and Brian Victoria.
I remember having a bit of trouble getting aspirin here before. Now there's one choice we've found so far: 30 500 mg tablets for about nine dollars. No cardio aspirin. Hard to lecture them on the importance of it when they have the lowest heart disease rate in the industrial world. But still it's the 2nd leading cause of death. Talking to Brian and Aimee about it, she brings it in when they go to the states, said you can bring it in but can't have any medicine sent - or vitamins. Customs won't allow - scans packages. Could be bad drugs. Get a friend in the US military - can get everything on their bases here. We bought the 500 mg tablets and are cutting them in quarters which is easy.
---
4-21-14 - Part One - an evening with Amy (sp) and Brian Victoria. Spent yesterday late afternoon and Evening with Zen at War author Brian Victoria and his partner of twenty-seven years, Amy (sp?) who for years has been giving public talks on the imminent threat of radioactivity from Fukushima and other nuclear power plants. Wow. I think I'll write down what I can remember today. In the meantime, check out the Brian Victoria link on cuke. He's controversial - search the web - you won't have time to read it all.
---
4-20-14 - Adultery site big in Japan - thanks Gregory (Not that it has anything to do with our being here)
---
4-19-14 - Japanese tooth picks, at least the ones I've used, are the good design with a sharp end and a handle end, but are soft wood like in the US and don't hold the point well unlike the excellent hardwood toothpicks in Bali and I think in Thailand they were hard too but will have to double-check.
---
4-18-14 - Visited with Jim Morton today. He was a Shunryu Suzuki student who went to Japan in 72. He's a calligrapher, artists, and sculptor. He's doing well.
Interview with Jim Morton from September 2012.
He lives near Sanjusangendo which we visited first. Do an image search on it.
---
4-17-14 - We're in an Air BnB rented apartment in Kyoto for two months. Here's the link to our particular place. Before Air BnB I don't know how this would have been possible. Japanese people are extremely helpful but Japan makes everything difficult and expensive, especially for foreigners, and Air BnB cut through all of that.
---
4-16-14 - We're going soon to the Kyoto International Community House of KCIF, the Kyoto City International Foundation (Kyoto Kokai Koryu Kikan), for Japanese class. Katrinka will join a group class with multiple teachers who can deal with anyone at any level and I will meet with a woman in the coffee shop just to chat and ask questions. Going to concentrate on restaurant types and food kanji and such that I'm pretty weak on. Some questions on a vitamin bottle box kanji. A few miscellaneous notes. She calls it a "one coin private lesson" - an hour and a half for a 500 yen coin ($5 - nominal). The website is Nihongo no Ie (Japanese House). Now that I'm into Japanese, other material has been pushed off the edge. When I came to KCIF last Sunday there were food stands out front. One of them was for Indonesian food. I wanted to say something in Indonesian to the women there. A little over a month ago I was getting by pretty well with Indonesian, was using it frequently. On Sunday I could not remember one word - really, not hello or thanks or anything.
That reminded me of when I was staying with Peruvians in Yaizu, rather than at Rinsoin, while doing research for Crooked Cucumber - 1994. I sat up drinking and talking in Spanish till late as they spoke little English or Japanese, and then the next day went with the guy to his place of work - he was loaning me his car (I still had my Japanese driver's license). When I tried to speak with his Japanese fellow workers only Spanish came out. I couldn't find Japanese, none. I'd met the owner the day before and we'd gotten along talking in Japanese. I ran to his office and said to him in English, "Please speak to me in Japanese." He didn't know enough English for me to explain why. It took a minute but finally he did so. I asked for more. It was like being primed. The Japanese kicked in. The Spanish was gone. I drove to Rinsoin and sat around with the family telling them what had happened. One of the girls finally said to me, "David, I think you're speaking in Spanish." Horrors.
I think of my friend and colleague, Fred Harriman, who translates professionally at the highest level (Olympics, government, companies) Japanese, Spanish, English in any direction. Wow (shaking my head in apparent disbelief).
---
4-15-14 - There is so much more recycling now in Japan than when I was here over twenty years ago when there was no official recycling that I can remember and shocking waste. I've got to take the trash in a designated bag out to the designated spot across the street now. That's done Tuesday and Friday mornings. Can't put it out at night. Isn't much and I bet we can figure out how to reduce it more because there are official and private recycling, more than in the US. Here's some recent history on recycling in Japan. They're taking all plastic now it seems. I noticed that at Rinsoin. And there's Styrofoam collection at some stores. That's rare but growing in the US in places like Portland. There's monthly collection of random metal items like spray cans and frying pans. And there's appliance recycling which I got into here years ago meeting guys who shipped discarded items to Vietnam and so forth, but nothing official. The local department store in Okayama used to have unsold appliances picked up and crushed so no one could use them. Old folks told me Japan had turned into a use and throw away society. I wonder if there's any place in the world that can turn around as quickly as Japan - once a decision is made on high. Japan is now committed to move toward zero waste. I'll be learning more.
---
4-14-14 - We got plenty of cherry blossoms in Tokyo, Kamakura, and Gifu, but were warned that they'd be gone when we got to Kyoto. First day in Kyoto we walked in Cherry blossom snow down the Tetsugaku no Michi, the Philosopher's Path. But yesterday there were still trees at the Imperial Palace and elsewhere whose blooms hadn't fallen. Weather is mild. We arrived at the perfect time.
---
4-13-14 - Happened to learn about and get into the Kyoto Imperial Palace on the last of five open to the public free days. Never been there. There's so much to see here could take Katrinka for two months only to places I've never been.
---
4-12-14 - Bought some excellent cue tip type ear swabs in Kamakura, just what I've always wished they were like - fatter at the end and not on a sharp stick that the end comes off of. The rest of Asia so far I've only seen them with tips smaller that the US though those tips don't come off. Most pleased.
---
4-11-14 - First night in Kyoto we walked around the corner down Shirakawa from Kitaoji, shopped at the Life Supa (supermarket). Don't remember anything that big from before. Then on the way home walked up to an organic vegan restaurant called Village. It's a little expensive but we'll be back for more of their exotic, sumptuous dishes.
There we talked with three cool dudes (and the waitress was nice).
Sheyen Ikeda who handmakes wooden eyeglass rims with no metal parts. Here's his site: Cycle Co. He's an architect, designing and building the stage for Japan Ted talks. Seems like a Westerner (appearance and no accent) but he's Japanese, born here.
Vincent Kitira who has Dang Foods in Oakland, CA (markets coconut chips from Thailand). I thought he was Japanese but he's from the US and knows Sheyen from college there. See Forbes 30 under 30.
Keith Hills who's got a music gig coming up that we plan to attend. He's been here twelve years. Is a percussionist. The music's on the 26th, flier in Japanese kanji with some English - bass, tabla, two sitars, and darbuka (dumbec) at the Village, 19:00 (7pm).
  ichi jyo ji tsuki da cho dai ichi mezon shira kawa
京都市左京区 一 乗 寺 築 田 町 95  第 一 メゾン 白 川 202
---
4-10-14 - Japan update - Arrived her with Katrinka April 2nd late. A bag was still in Singapore (see 4-03 entry below).

On April 3rd visited with Junyu Kuroda at Kirigayaji. He's the brother of Taizan Maezumi and Bushi Kuroda of Zenkoji in Yokohama, both of whom have passed away.

Stayed in Kamakura at a hotel nights of 3,4,5. Great walking town, compact, great temples and shrines. We visited and sat zazen with Sanbo Zen friends (See 4-04). Attended get-together in Hayama with Issho Fujita who taught in Massachusetts for 17.5 years and who was an editor on the recently published Japanese translation of Zen Is Right Here. More on Issho Fujita. Had dinner with engaged Buddhist Jonathan Watts. More on him later.

Paid a quick visit to Shoganj, the temple where Shunryu was born, arriving on the 6th. [more to come on this].

Spent the evening and next morning with Hoitsu Suzuki and family at Rinsoin. Visited with Mitsu Suzuki, Shunryu's widow on the 7th. See posts on the 7th and 8th below.

Spent the nights of the 7th and 8th with Toshi Inui in Gifu Ken (prefecture). See yesterday.

Arrived in Kyoto yesterday, the 9th, and are in an apartment we rented for two months through Air BnB. Plan to walk down the Tetsugaku no Michi, Philosopher's Path today to Nanzenji and then to the Kyoto International Community House to meet with Shunko Mike Jamvold who flies to the US tomorrow.

Will be elaborating on some of this in the coming days.
---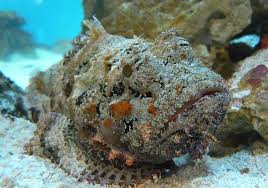 4-09-14 - Wrote a note to Kelly about his painful sting from a stonefish in 1988 in Japan.
Kelly - I'm with Toshi and family in their home in the Gifu countryside. When you went to Mihama to the beach with them in 1988 and I was dropped off in Fukui and took the train to Obama to check out practice temples, you were stung by some fish and taken to the hospital. That's all I learned when we met back in Gifu. This morning, 26 years later, after breakfast, going over Toshi's photo albums, I asked about that. He remembered it well. He says you were bitten by an okoze, a stonefish. I didn't know what that was then but I do now. They can kill you. They're the most poisonous fish. Also their sting is listed as one of the most painful that a person can get. Later that year when we were later in Thailand in Chiang Mai and went to the Texas Bar owner's "ranch," an Aussie with us talked about how he survived a stonefish sting. We didn't know then that there were two of you in that club. When I'm in the water in Bali, I try not to touch the bottom too much and that's why.
Kelly wrote back that he thinks it was a "Good story below, but Iím not convinced. I think it was some type of Sculpin."
Toshi said, no, that he caught it and knows them and eats them and knows what they taste like and that Sculpins, kajika, are fresh water and stone fish, okoze, are salt water. He says that the stonefish was in a net with some other fish and that Kelly, feet in the water, inadvertently kicked it. He says that the doctor frightened Kelly when he jokinly said he'd have to amputate.
Toshi Inui is a car dealer who, among other things, imports Starcraft RVs to Japan. Here's his site for that. Here he is on that site. The name of his car dealership is Auto Hause 2010 and it's located in Hachiman, Mugegawa Cho, Gifu Ken, Japan. Please buy your next car or RV from Toshi. Thanks.
---
4-08-14 - Shunryu Suzuki's widow, Mitsu Suzuki, showed me how she could see Mt. Fuji, Fuji San, from her window. She said she bowed to it every morning. I said it's the heart of Japan isn't it and she said yes. She had a small piece of paper taped to the wall there with yukkuri yukkuri written in hiragana - slowly, slowly - like take it easy. She said (in Japanese), "You know how I was always running around doing things in a hurry. This is what Suzuki Roshi would say to me." I commented on how lovely her kimono was she told me something I was surprised to hear. She said that when she arrived in America to join Shunryu (and live together for the first time), that she was wearing a hat, high heels, and a western dress. But he only wore his robes and kimono so she threw all her western clothes away. She showed Katrinka and me a thick album with photos of many people from Zen Center, one being a photo of Dianne (Daya) Goldschlag and me at our wedding. Then she brought over an envelope with a letter from Daya. She held her hands out to indicate how big I'd gotten. That was a memory from the sixties and seventies. I weigh less than I have since then. I gave her a tiny old Buddha carved from stone, bought in Thailand. She wrote some reminders on the little blue paper envelope I'd kept it in and put it on her alter with various mementos and photos of Shunryu, Kobun Chino among others.
---
4-07-14 - Spent the night at Rinsoin, Shunryu Suzuki's home temple, and sat zazen this morning with his son the present abbot, Hoitsu, and Hoitsu's son Shungo, also a priest and next in line, and some men from Yaizu. After breakfast and laundry, Katrinka and I visited with Mitsu Suzuki, Shunryu's widow, and she gave me a copy of her new collection of haiku, A White Tea Bowl: 100 Haiku from 100 Years of Life - edited by Kazuaki Tanahashi, translated by Kate McCandless, introduction by Norman Fischer. - Amazon link
SFZC event: A White Tea Bowl: A Book Event Celebrating Mitsu Suzuki Senseiís 100th Birthday
Mitsu's 100th birthday is coming up on the 26th of this month and she's doing great, quite energetic, walking well, was quite affectionate, hugging me repeatedly. Most touching.
Hoitsu's wife Chitose drove us to Mitsu's. Also there were Mitsu's daughter Harumi and Hoitsu's sister-in-law, Mitsuyo, who is visiting from San Francisco.
Hoitsu is now the Seido of a practice temple in Okayama where he's leading a one week sesshin this month and going there for a week every month. He'll also spend a week at Eiheiji later this month.
Mitsu Suzuki page --- Hoitsu Suzuki page
---
4-06-14 - Lots of cherry blossoms. Clear view of snow covered Mt. Fuji snow covered, clear sky.
---
4-05-15 - Check out Sudo Yuko dot com, the website for the professional photography of a kind young woman named Yuko who helped me find an ATM in Kamamkura where my debit card would work. She saw I was having trouble and went way out of her way for Katrinka and me. We went to a few different banks and the post office which has ATMs and which the banks sent us to. None of them would take an international card, at least not mine which has worked in every little backwoods place I've tried it in India, Indonesia, and Southeast Asia. Finally one bank ATM did work. Now I hear that 7-11 is the best place to go for that. This problem with finding an ATM I could use was not surprising to me. I'd warned Katrinka that Japan is for Japanese and others fit in as best we can. So far we can't figure out how to have phones here except by paying two dollars a minute for American iPhone roaming. We've talked to hip Japanese and one American who lives here and so far doesn't seem there are pre paid phones - just long term contracts. It's a definite change after being in Bali and Thailand which are totally geared to tourists and foreigners doing business or who work or live there, where everything is convenient and cheap. There's an article in the Japan Times today about how there are meetings going on now about how to make Japan more tourist friendly for the 2020 Olympics. It will be interesting to see how far they can get beyond just talking about the problem. I'm sitting in a chair writing this in front of the front desk to our hotel with one Ethernet cord and no desk. There's no wireless. This is a hotel by the train station in one of the most popular tourist destinations in Japan. Two Brits came in. I told them to knock at the window at the desk. The nice older woman working here came out. The man said, "I have a reservation." She said in Japanese, "Please excuse me but I don't speak English."
I think, "Ah, I'm back in Japan." I love it.
---
4-04-14 - Met with Ursula Okle and Rainer Holdt of Sanbo Zen (formerly Sanbo Kyodan but Kyodan became a bad word because the group that poisoned people on the subways ten years ago were a kyodan which is just a word for group). Walked with them from the Kamakura train station to the beach and then to the zendo where we joined others for the evening sitting. This is the zendo where Yasutani Haku'un and his heir Yamada Koun sat and taught and from which so much Zen in the west has sprung including more than what they include on their website.
---
4-03-14 - Landed at Haneda, the old Tokyo airport last night, to learn that one of our three bags didn't make it from Singapore where we'd changed planes. It was Katrinka's. It arrived this morning at the funky hostel type yet clean place where we stayed but we didn't know it because I'd walked out to the big street to meet the delivery van thinking they'd never find the little out of the way place were we were. Meanwhile the delivery vehicle came in behind me. For a while we thought it was lost but found it in the caretaker's office. He didn't know whom it was for. I had to climb in through a window to get it. For about an hour we thought it had been handed to "a foreign woman" who'd run off with it. A nice Indian woman who lives there said oh that's the young long-haired Chinese man who lives in the room marked office. So after an hour of confused drama we made our noon appointment which I'll mention tomorrow.
---
4-02-14 - People in the West frequently mention sex, sex tours, illegal sex, sex biz when they think of Thailand. That only came up a few times obliquely on our three weeks there. The other night a tuk tuk driver wanted to drive us to Pat Pong or Soi Cowboy, sex streets for tourists. The first hint was when he asked if we wanted to see a ping pong show. When we declined he asked if we'd rather see an all male sex show. We couldn't fit it in our busy schedule. Then yesterday, our last day before going to Japan, we were off to take advantage of Thai prices. Katrinka got her hair done and I got hands and feet manicured at her insistence (which I've never paid for before this trip). The first place I checked was dark with a curtain, a pretty young woman, mats on the floor of an adjoining room for massages. I ditched it for a more comfortable atmosphere of older women in a beauty parlor chatting and going in and out of a backroom. Katrinka went there later and said she enjoyed the neighborhood feeling. Eating noodles at a tiny table on the sidewalk rubbed shoulders with two Thai at the next table - a lady boy (ubiquitous in Thai culture) and what turned out to be the lady boy's high school chum. He said that he too was a woman trapped in a man's body but he said he didn't have to do anything differently from normal men since his trapped woman was a lesbian.
---
4-01-14 - We just got a lot of dental work done in Thailand far cheaper than the US. Recommend the Seventh Day Adventist Mission Hospital for that and other medical needs. India was good too and much cheaper. When I write good, I mean excellent - both countries - but not all experiences are as good as ours. My dentist in Tiruvannamalai in Tamil Nadu India had digital ex-rays which I'm sorry Mission Hospital doesn't have. Dr. Goffman warned us.
---
3-31-14 - Learned something new the other day while looking at what I thought was a banana tree. It's only that in popular parlance. Technically it's an herb, an herbaceous plant - the biggest one in the world that can grow up to 36 feet high.
I read this on a sign in front of some banana trees in a tropical jungle. Checked it out today. See this.
---
3-30-14 - We saw a Gibbon family in the wild yesterday swinging around in trees. They don't have tails. Wow.
---
3-28-14 - Arrive in Japan in a few days and will be in contact with some folks knowledgeable about what's happening with Fukushima. Kaz Tanahashi told me not to go to Tokyo. I said I'd be in Kyoto. He said that's okay then asked for how long. I said a couple of months. He said, "It's been good to know you." Pray for us.
Check out the recent and past posts on Fukushima at Taigen's Peace and Justice Page
---
3-26-14 - A bit busy here. Where am I?
---
3-15-14 - Photos of our friends Vidya and Wai and others and us including the kids and the school in Kuala Lumpur. Info about it all below. Leaving soon. Thanks to Vidyananda Soon and Chong Wai Leng, our wonderful hosts in Kuala Lumpur, Malaysia - for the friendship, puer tea, dim sum and den some.
---
3-14-14 - Yesterday at the CLIC (Cooperative Learning Initiative Community) where Katrinka and I are staying in Kuala Lumpur, we spent the afternoon with ten great little kids ages six to eleven and a couple of babies and some mommies and daddies. Some of the kids watched as it took a little eternity to get to Pluto on the tediously accurate map of our solar system as featured yesterday on cuke. We talked about all that celestial scale stuff as featured here before. I pointed out that Einstein said physicists know all time is simultaneous and that space and time are inseparable so that all space and time exists in each spot too so that it's all inside us as well. Then we sang Row Row Row Your Boat as a round, a song that I feel perfectly expresses the nature of reality. Then a parent asked about Zen. I think everyone was Chinese Malay so I said it was Japanese for Chan which comes from dhyana which means meditation. It turns out that they meditate for five minutes a couple of times a week so we did that sitting in a circle. Not a kid made a sound. When it was over I asked where does all this space and time come from? I pointed out that none of the three great traditions in China - Daoism, Buddhism, Confucianism have a theistic creator myth. I didn't bring up all the superstition and other tangles they get into. Buddha was asked where it all came from and he said there was no creator other than mind itself. And this doesn't mean brain or individual mind, but the awareness we all share. Then we sang happy birthday and had cake.
Wai,our host along with Vidya, is in charge of the school. Here's her website for the school and education: Learning Beyond Schooling
---
3-13-14 - We're in Kuala Lumpur now staying at CLIC (Cooperative Learning Initiative Community) that's in a residential area. It's also a school run by Wai. Her husband is Vidya. I met them through Alan Senauke. They are engaged Buddhists of Chinese Christian background. Everyone grew up speaking English. Laura, "Christian name (from Little House on the Prairie)," is here with three darling children three days a week. Katrinka was still sleeping and I was out front sitting watching the day start and Laura took me through the neighborhood, around a park to a stand with folding table set up and Muslim family serving up food in waxy brown paper wrapped to go. The air is filled with smoke reminding me of Tassajara when there's a forest fire somewhere in the woods, not smog or at least the smog is overwhelmed. On the way from the airport in hosts Vidya and Wai's old Mercedes we saw smoldering peat from dry swamps, stands of trees dead from fire, fire trucks and fighters keeping creeping fire from buildings and roads. There's a drought and they can't stop the fires. Most of KL but not this nice neighborhood on water rationing - two days on, two days off. Rain predicted for a week starting tomorrow Friday. Hope so. I can use Indonesian here to communicate and they say oh, you speak Malaysian (which Indonesian is based on). But seems everyone speaks at least a little English. This was party of the English Empire.
Vidya's website - Samma-ajiva (right livelihood) dot net - Beyond Buddhism - transcending self, transforming society
Alan Senauke cuke page - wanted to link to something for Alan but there's so much decided to make a cuke link page for him. - dc
---
3-12-14 - BBC had a story about children in Syria featuring a photo of a young girl with the tagline that she earns $4 a day. News media frequently mentions a figure a person or persons earn in some foreign country without stating what the earning power of $1 is there compared to the US or Europe. Our driver friend Ketut gets 50,000 rupiah, a little over $4 a day from his boss. He adds to that with private driving like for us and he says it's not enough, but as I wrote about the other day, he owns property and home. Four dollars a day to a Balinese is worth more than ten time that to an American. Ketut was getting 5000 rupiah a day 23years ago when he started driving. Back then the average civil servant made $20 a month. Elin and I were here and had a full time nanny for Clay for a month and were supposed to give her $20 but gave her 50 which angered Anglos here who said we were adding to the destabilization of the economy.
Ketut was just here to say goodbye because we're leaving Bali in a few hours. He just did some errands for us that saved us a lot of time. He got a lamp and a microwave fixed so we could leave Rosemary's place in better shape than we found it. He wouldn't let me give him anything for his time then. This morning I had to force him to take what to him was an overly generous 100,000 rupiah ($8.40) by telling him it's not for him but for his children. I told him we'd see him in July and that I'd try to help his wife get some cleaning work. She sure is a nice person. So pretty and sweet too. And he's a good guy.
---
3-10-14 - Leaving Bali tomorrow morning for Kuala Lumpur then Thailand then Japan. Back in July. Best place we can afford to live it seems. To errands and packing!
---
3-09-14 - Ketut, the driver, told us about his sister on the way back to Sanur from Amed yesterday. He said that she was experienced in cleaning and doing housework as she'd done that for twenty-five years. Her leg had been broken in the Bali earthquake of 1976 when she was seven. Her father took her to a doctor who set her leg. The father had no money to pay so he borrowed it from his cousin with the agreement that the daughter would work for the cousin to pay it off. No time limit was set. From the age of ten till thirty-five she worked for the cousin with no pay except food and I guess board. Ketut says his father had no sense of what the debt and the work were worth, just made an agreement in desperation. She's forty-five now, has no job, her husband left her after their five year old son choked to death last year on a mangosteen seed and she failed to get pregnant again. She came with us last week when we went up to northern Bali and left her at their family home. She's sad.
---
3-08-14 - Saturday - Ketut is here to pick us up in Amed where we've been for four days. It's a snorkeling, scuba diving (which we won't do) village on the East Coast. We can see the island of Lombok rising up to the East. Katrinka wants to move here. It's drier and cheaper than Sanur where we return today to focus on flying to Kuala Lumpur Wednesday. From there Thailand for three weeks then Japan till mid June then we're planning to not take our return flights to SFO and expensive America but return to Bali for a longer stay. Getting a bag on the way home to pack stuff in to leave here. Want to leave as much as we can. I've got a lot of cuke work to get done before we leave. The squeeze is on.
---
3-06-14 - Ketut our driver friend is not a big fan of Bali Hinduism. He says it's mainly not religion, it's social and cultural obligation. He doesn't make much money and neither does his wife who makes little packs of cassava chips to sell on the street. But somehow they have to have multiple homes. They have a home in the capital and big city Denpasar that they'll have to leave in a couple of years having leased it and put money into it for ten years. He took out a big loan and bought a plot nearby to build on and is struggling to be able to do that. He comes from a village up North near Lovina. There's no room for him in his family home so he had to buy land there to build a home which he's starting soon. He doesn't really want to but he's got to have a home there for ceremonies. Certain ceremonies you have to go back to your home village. There are other frequent financial obligations related to being a Bali Hindu. I can see why he likes the Hari Krishna with their single minded devotion and chanting and surely other obligations but not the ones he's tied down by. He says that Bali used to be 80% Hindu but now it's just 67% because so many people have switched to Christianity or just dropped out in order to escape the financial requirements.
---
3-02-14 - Early morning in Puputan Park in Denpasar with several thousand others walking around its periphery, listening to piped music. Driver Ketut took me as a friend, no charge. We paused by Hari Krishna chanter singers for a while eating the bubur women in India Sari were handing out in plastic cups. I took seconds - like a sweet thin pea soup. The singers and soup were coming from canopied enclosures sporting Go Green and Food for Life in large letters. On the side a couple of Muslim women ordered from the Japanese Tako Yaki stand. There were hundreds of young people with red tee shirts from the bank where they worked. In the middle of all this rose the giant Bajra Sandhi monument. I bought us some pork sate from a couple sitting in the grass and he bought us gado gado - mixed cabbage, egg, tofu, chewy fish in glutton thing, potato, peanut sauce - and a lemon and coconut drink. A little like being in SF's Golden Gate park on Sunday.
---
2-26-14 - How they say Sunday night in Bali. This one threw me off for a while. Malam is night. Minggu is Sunday and it also means week. That wasn't what threw me off though. We were with our driver Ketut coming back from Tanah Lot and I corrected him when I thought he said it was Saturday night when it was Sunday night. Took a while for me to get it but turns out that Minggu malam is indeed Sunday night but that malam Minggu is Saturday night. It's like if we said, "Sunday night" it would be that but if we said, "Night Sunday" it would be the night before Sunday, Saturday night. I don't know if they capitalize days of the week or anything about capitalization either. It's sort of like if they say seven thirty in Indonesian it's six thirty - they subtract the thirty from the hour number. And Katrinka and I waded over to the Tanah Lot temple, drank the holy water, got blessed, and talked to a priest who hoped we might buy some real estate nearby.
---
2-24-14 - I do not like to ride or ride on motorbikes. I never have. This is motorbike kingdom. There are a lot of cars and SUVs and trucks too but so many motorbikes. It's really the best way to get around here.
A lot of the foreigners who lives here ride motorbikes and every one of them I've talked to says they get stopped by police who want money. A Holland couple were telling me that and I said that yeah, an Aussie guy I know just paid 750 thousand rupees to a cop - 250 for unbuckled helmet, 250 for no license, and 250 for the cop. [250 is $20] They said, "That wasn't necessary. Just give them 50 and say that's all you've got. That's what we always do." That's what they always do? Jake said he and Yuko get a motorbike here and they always get stopped and give the cop some money. They're used to it. Makes me feel safer now as I walk knowing the police have plenty of people on motorbikes to hassle.
And then there's the danger. I've been on the back of one once for a few blocks when it was convenient and that was helpful but I couldn't help but be super aware of how unprotected I was. I remember when over the phone Elin said maybe we should get Clay a motorbike. It would save so much money. I had a computer in front of me and after a few keystrokes could respond, "Thirty times the accident rate of cars - thirty times the death rate." "Nevermind."
About fifteen years ago I was with Kelly in Spokane going somewhere he was driving and he said, "Dad, if there's anything you don't want me to do, what would it be?" I told him he made very good decisions and that I wouldn't advice him to not do anything. "Yeah but there must be something you'd like to advise me to stay away from." Look, I said. You've got really good judgment, better than mine. "But if you had to list something I really should not do, what would it be?" OK, I said, Don't ride a motorcycle. He smiled. Turned out he was driving me to a motorcycle shop to pay for one he was buying. He rode it five years, never had an accident which is rare, and sold it.
Oh yeah. Jake also said that they and a few American and some Japanese biz associates took a vacation here in Bali and that one of the Japanese men died in a motorbike accident and they had a Bali funeral for him.
---
2-23-14 -
Mob of locals on the beach this morning. Rain stopped an hour before, then Matahari, the sun, came out. Drank hot tea with condensed sweet milk and talked with Fera, a young Java woman who's little beach shed is open 6am to 10pm every day. She teaches me new words and grills me on pronunciation.
Katrinka and I had three hour lunch with Jake yesterday in Ubud overlooking large green grown high rice field. He and his wife Yuko do Goenka Vipassana daily plus long retreats. Like us they also dig Mooji whom we'd all done Satsang with in Tiruvanamalai, Tamil Nadu. Jake said the whole Satsang scene in Tiru had been run out of town due to a female Indian guru self immolating and leaving a note that blamed three foreigners. Yes - here is a link about that with a lot of comments expressing strong feelings about the Tiru scene and gurus. What I found useful in Tiru was Ramana Ashram and Mooji and I loved visiting the vast temple downtown and walking around Anuranchala the mountain in the middle - though I didn't worship it. See India Trip Notes on cuke. So Mooji's going to Rishikesh now for his India stint instead of Tiru. Made me want to return to India. Jake said Mooji's people have a large plot in Portugal. Jake and Yuko were just in India. They go there, mainly to Jaipur, Rajasthan, to do retreats and buy stuff to sell in Nevada City. He's shipping a bunch out now from here. Mainly though he markets Japanese. See an ad Posted for him here in 2007.
Jake painted a dire picture of Asia's future: Pollution is so bad in Delhi he's vowed never go there again. Like Beijing it has a PM 2.5 count or particulate matter 2.5 times what the World Health Organization deems safe. Beijing's PM makes it to Kyoto where they live just outside of. Gobi dessert sand blinds one in Kyoto some days. Japanese not doing anything serious about the massive amounts of radiation pouring out of Fukushima and feel obligated to eat radioactive or not to support their nation. Fish and apples especially suspect. Jake and Yuko grow own vegetables. He says Asia is dying and urged me to write about it. We're going there for April and May, mainly Kyoto. He said we'll love it and have a great time.
---
2-21-14 - We go to see Jake tomorrow in Ubud. We were supposed to see him Tuesday with Yuko who'd changed flights to meet us. I'd never met her. Katrinka's never met him or her. They had a posh villa with pool and catered lunch but then she got sick and he took her to the hospital and then to a plane. I was most disappointed and so was our driver who said he'd already rented the SUV and bought gas so we headed out for didn't know where and tried this ashram I wanted to check on but it was closed, not a live-in place. The web weather said it was going to rain but he thought not for a long time and turned out he knew where the white sand beach past Candidasa was - it's pretty obscure and was great. Best beach we'd been. Then he took us to the an original Bali village, Tenganan with people there before the Hindus came from Java. They only marry within their village or leave. Beautiful art and crafts. Read more about that. Then we went to the Goa Lewah - bat temple, saw bats clinging to the ceiling of the cave with no space in-between - and a python up there too waiting for one to fly by when it got dark. Our guide said there were many pythons up there. Saw a dead mommy bat who'd fallen with a dying baby still clinging. We ate in a cheap little place across the street (cheapest food here is good - dinner was about a dollar and a half each) and came back to see them flying out at dark by the zillions. Katrinka thanked me for insisting we stay for that. The cost of the driver for twelve hours plus tip was less than $40. So I thought that was all a good trade off for not seeing Jake's villa and we're going to pick him up at his hotel in Ubud with the same driver at noon. Now that Yuko's gone he's out of the villa. I haven't seen him in since 92 I don't think.
See Katrinka's photos of the beach and bats and bat night video on Facebook.
The White Sand Beach isn't that big a secret. See this. Maybe there are restrictions on what can go there. can't stay there. There are no new type buildings. Narrow road with potholes on the way. Got so bad we parked and walked. Bali roads are good. I told Katut our driver it was like we'd entered India.
---
2-1614 - Hope we don't get in trouble here. Check out this example of Bali justice.
---
2-15-14 - Heard some great Latin music tonight done by local group, Elsavadore (not misspelled), with locals dancing Salsa beautifully then from Sammy Blues Man One Man Band from the Maluca Islands playing Presley, Robert Johnson roughly, unevenly, bass e string flat, but very cool, singing well too though most words unintelligible which was fine with us. The Maluca Islands, also the Maluccas, incidentally, were once called the Spice Islands. We were walking by on a breezy eve after rain and happened on this quite enjoyable music.
---
2-14-14 - Selemat Hari Kashih Sayang which is Indonesian for Happy Valentines Day!
Go to Katrinka's FB page to see our Valentines gifts to each other. - dc
---
2-13-14 - Locals fish as well as swim in the calm, shallow water within the reef here in Sanur. I swam into a net today. No big deal. Just went around it. One fisherman was out there standing with a pole and line for hours. Katrinka wondered if he was there because he was catching fish or because he hadn't caught any. I wondered if he was barefoot or not. I don't like walking barefoot too far out cause there are loose coral, starfish, and the dreaded stonefish. The surfers wear aqua socks to go out beyond the reef. Later sitting by the brick walk along the beach, he came by, shorts and shirtless, dark chocolate skin, thin, muscular, pole in hand. He stopped. One leg went up perpendicular to the other and water poured out from the heel of a black loafer. The other shoe was next - like street shoes - and water poured out of it. Like a dancer he was off having answered my question. I didn't notice if he had any fish with him.
---
2-12-14 - Leaving KL today to return to Bali. We enjoyed it. Wai (see yesterday) and her daughter Sam went to the acupuncturist in Chinatown, Katrinka and I tagged along, and I got a treatment too for my shoulder (and a nap on the table).
And here's Amrita Soon, Vidya and Wai's daughter
who can be found on ReverbNation.
Photos
An article on the Penang Jazz Festival where Amrita mentioned
---
2-11-14 - Looking from the dining room window down on traffic on a freeway and first thought there were no motorbikes here in Kuala Lumpur till I noticed special lanes for them to the sides and off the freeway they're in with the cars as usual.. Still not near as many as Bali where they rule. Where are all the people going in those cars? I frequently wonder that. English here is as common and fluent as LA. And they understand Indonesian which is mainly based on Malaysian. We're here because we could only stay 60 days in Indonesia. Three nights here then back to Bali for another month then back here. Alan Senauke connected us to Vidyananda Soon here via Buddhist Peace Fellowship work. Vidya's in Mauritas. Met wonderful people we're going to see more of. We spent the afternoon with his wife Wai and young woman friend Vienna, engaged Buddhist activist. Later met young woman Lim Wei of Engineers without Borders - engineering solutions for sustainable communities. Mai's brother paul joined us and them at (Pullman) hotel for tea and warm water. He's an exec with Pullman. We're being treated like royalty. Costs a fraction of what it would in US or Singapore or even Thailand.
---
2-08-14 - Subud - A local product. - thanks MK
---
2-07-14 - Experiencing life in shards. We went to Ubud the other day. Previously mentioned that the day in December we spent a little time there I couldn't recognize it from my 1992 memories it's grown so. But it's also the cultural center of Bali so we wanted to go back. We inherited from Rosemary a really nice guy driver named Made who's from Lembongan Island. Island is Nusa. So he's Made Nusa. He took us to a Barong dance in the morning then to Ubud. He drove around trying to help me locate where we stayed in 92 but I couldn't find it. We went to the King's Palace in the center of town and yes I vaguely remembered it. We were walking toward the bridge over the river gorge and I flashed on the restaurant across the street. Murni's! Yes! Elin and I used to eat there. So we three went in and had lunch overlooking the river and lush stone cliff across. Of all the places to eat it must have been the coolest. Hostess said Murni's had been there more than thirty years. Thanks flash. As for particulars inside, forget it, my memories are so fragmented. It's like a picture of what happened had dropped and been shattered into pieces and all I could come up with was occasional fragments and even these pieces are always changing. Rather than seek them out I'll enjoy them when they happen. Everything's always new anyway. Later that night another hit of recognition when we entered the King's Palace again to see the Legong dance. Seating had been brought out to surround the performing area for the dancers and musicians in the courtyard Katrinka and I sat I realized in the same spot where Elin, Clay, and I had sat twenty two years ago April to see Barong. Clay had just turned one. When the Barong lion dragon like creature with two humans inside came out he was amazed, leaned forward, pointed his finger, went "Dah!" and stayed in that position entranced for a long time as the colorful show continued. Never had I seen him respond so strongly. But this night it was Legong and it was mesmerizing. Has I seen a full Legong before? I guess, but as for memories, didn't have a shard.
---
2-06-14 - It's hard not to look when someone's having sex right in front of me. Two thin blond dogs were doing that off and on for an hour the other day. The male was so enthusiastic. The female seemed to enjoy it but when she got enough she'd sit down and he'd wait. Made me think of the time in Poona when Dolano, a young woman Advaita teacher from Germany was giving darshan. She was asking if we wanted to be seekers forever and I was watching two pigeons having sex on the edge of a roof not far behind her. Maybe that's why I remember what she said as a good point. Check her out.
---
2-05-14 - People here are so helpful with language study, more than anywhere in my limited experience. And helpful in a helpful way. As soon as they hear I'm trying to speak Indonesian they nudge me along and obviously enjoy it, appreciate that I try, are ready to show me more. I've found this to be true with pretty much everyone - restaurant staff who will hang out for a while, taxi drivers who try out different phrases on me and joke. I won't compare to other countries because I'd have to be critical. Like I'd have to point out that in some places they'll get hung up on details, correcting pronunciation and every tiny grammatical error so it's hard to get anywhere with them. in some they'll try to ignore you, refuse to recognize you're speaking their language or insist they don't speak English when you're speaking their language because it's only for them. In others I've heard they'll scoff at you. Most will be generally helpful like Mexico - almost everyone appreciates a foreigner trying to speak their language - but here they're over the top nice about it. Makes it fun.
---
2-04-14 - One thing I keep coming back to is something an American therapist in Bangkok said ten years ago. He'd been working with different Asians for years and he said that at first we notice the differences between each other but in time what he has learned is that we all are so much the same. I think of that when I watch little kids, hear babies cry, interact with adults from various backgrounds. Mooji said we share the same fundamental with every living being - the sense of I am.
---
2-03-13 - Went to a sort of sports bar this morning arriving before 7am to see Super Bowl illegally captured from Aussie Satellite. I think that was my only American football game of the season - only game of any kind. About twenty of us. Only talked to Aussies. Don't meet many Americans here. I remember hype during Superbowl game announcers saying a billion people were watching and talking about it like it was the biggest deal in the world. I've seen five or six in Asia and never noticed more than a handful of people paying attention. My team so to speak, the 49ers, are the most popular team abroad it seems but mainly just because of the name. In Japan they care about baseball, sumo, anything with Japanese in it. Most of the world is into soccer which is called football. People in India and Australia are zonkers over Cricket when I've never comprehended. I saw the Rugby World Cup in Agra ten years ago in a room full of Aussies and Brits watching the later have a rare win. One of the most exciting parts was when the electricity went out. I can remember Elin and me jumping up and down screaming in front of a TV in a hotel lobby in Okayama as the 49ers scored (Montana to Taylor) to pull ahead with 34 seconds left to go. No one else knew what we were so excited about.
---
2-02-14 - At the beach in water for fifteen minutes then use the outside shower, dry with a tie-dye scarf, and write in a notebook as Kat snorkels. The water is not deep till out past the reef where the big waves break on the surfers. Have to deal with an occasional ant crawling on me or the notebook. Doesn't matter much they never bite. There aren't any big ones there - there are elsewhere - but the medium ones I can blow or shake off. The tiny ones are so tenacious. It would be like a person who can hold on to a flat surface in a two hundred mph wind. Dragon flies dance and tiny birds swoop around like bats - really like bats. I've never seen one stop.
---
2-01-14 - We were on the Island of Lembongan a thirty minute speed boat ride away. Went there for the day to check it out. It's said to be like the old Bali - not many cars, two lane bumpy roads, The best snorkling we're told which we hope to get to another time. Got a pickup truck with canopy and seats in the back to drive us around the island. Katrinka nudged me. Two young tourists behind us on a motorbike riding close trying to get our attention. The driver was holding something out. Ah! My retractable umbrella had slipped out of it's outer pocket on my mini-pack. I reached my hand out and he sped up... closer... our driver sped up... further away... closer.. and... I got it. They pulled back. I took a guess and called out, "Xie xie!" as they grew smaller behind us.
---
1-31-14 - Sometimes we hear Hindu chanting that's melodic, sort of haunting. Last night from a temple we passed. Today at the beach a young man sitting on a shaded platform with an older woman was practicing chanting while reading from a text. Katrinka filmed him and will post it soon. The chanting frequently reminds me of the warbling ups and downs of Ryaku Fusatsu at the SFZC. The opening of the Kecak also nudged Zen memories when the ceremony was initiated with a mallet hitting a wooden board leading to a staccato conclusion reminiscent of Zen temples' han. Then a priest came out and sprinkled water around as a blessing, again as is done in some Zen ceremonies - and other Buddhist and Christian. The women and men in the family we live with attend to altars, shrines at home and at a nearby temple. Offerings in small palm leaf trays are also placed before doors of businesses and homes. See this link. Walking by a taxi stand where there are always drivers hanging out, I saw one attending to the altar and the others respectfully watching. I could see Ed Brown with crew at Tassajara in the first days of offering incense and bowing at an altar before beginning work.
---
1-30-14 - Here's Sanur, the area where we're living.
---
1-29-14 - More often than not I go to the beach with Katrinka, swim and float around for a while then go to our table and read, write, study. Like seats where I can bring my legs up. Today I stayed home trying to keep up with keys that beg to be punched on the Zenbook. Snorkeling out toward the reef Katrinka said she saw a fish skimming the bottom it's spikes protruding and wondered if it's poisonous - a stonefish or puffer. We checked online. Maybe. In 92 I had a turkey (lion) fish hovering two feet in front of me - quite poisonous and beautiful. Didn't worry me but I backed up. Oh - that was the day Kelly had a chunky three foot long fish ram him or attack him or something. Scary. Now I remember Hawaii in 86 one of those big moray eels came out of a hole in coral right at Kelly and me - like a foot away with a mouthful of teeth like a dog guarding its territory. We backed up too.
---
1-28-14 - Night market with artistic and sensual Legong dancing. Last night we feasted on Muslim food at the night market, this and that on our plates - fried breaded prawns, noodles, a serving of little squares of carrot, eggplant?, sweat potato?, giblets?, crunchy stuff, crunchy small fish, some other stuff. Lots of people loud music and chattering between a mail and female over loud speakers. Crazy loud like India. Mango juiced and watch the Legong dancer. People being shoved out to join her, some who seemed to know the moves well, others who did well anyway. Sometimes got pretty sexy. Then she came and grabbed Kat. Woah - they were doing curvy bumping and grinding, even pushing up against each other. Reminded me of Amer-Indian sacred dances I've seen that included jokesters. I tugged When Katrinka returned to the crowd, I tugged her away for fear I'd be next.
---
1-27-14 - Usually I'm up in the dark. Six AM gamelan music and calling to prayer from the nearby mosque. From Wikipedia: Unlike most of Muslim-majority Indonesia, about 83.5% of Bali's population adheres to Balinese Hinduism, formed as a combination of existing local beliefs and Hindu influences from mainland Southeast Asia and South Asia. Minority religions include Islam (13.3%), Christianity (1.7%), and Buddhism (0.5%).[4] These figures do not include immigrants from other parts of Indonesia.
We hear Bali Hindu sounds as well. Not sure what's what. But we can usually tell what is coming from the loudspeakers at the police station three doors down. Sometimes walking by early or later we see the policemen lined up in rows listening to serious talk from an officer. We do love the musical callings from the mosque. Bus loads of muslims, often young, go there. I like to greet them with As-salamu alaykum (peace be with you) which I can use anywhere in the world. It's pretty easy to tell who Muslims are. They tend to respond happily with (and unto you peace) Wa alaykumu s-salam or Wa Ďalaykum al-salaam (got that out of Wikipedia too cause I never saw it in print before). In India you don't want to say namaste to Muslims, Jains, or Sikhs, or I guess Christians - just to Hindus. But here you can say the standard greetings to everyone because they're not Hindu based and mean the same as ours: Selamat (good) pagi (morning) etc. Just looked it up - Christian greeting in India is "Peace be with you" too plus joining hands which is from Namaste. Pardon for complicating but the Peace be with you might have been Christian before Islam (a word with the same "peace" root) because Islam got a lot from the Syrian Christians which is also a root for much Indian Christianity.
---
1-26-14 - Saput Poleng - the checkered cloth around shrines and trees. A brief explanation with cool explanation of 2 of the 3 levels of spirituality. At least I didn't notice the third, the deepest, but that seems appropriate. - posted in Saunters
---
1-25-14 - We eat lots of fresh vegetables cooked and in salads. And one can get them eating out as well. Much better than my recollection of 92. Much more than I recall in Japan back then too. And lots of organic choices and whole grains - at least where we're living. The influence, the importance of tourists and foreign residents is obvious. Plenty of foreign food but the local stuff is great. One of my favorite dishes is gado-gado - boiled vegetables with a little chicken, tempe, tofu with peanut sauce. Often comes with rice chips. The tempe and tofu here vary and I like it all. I eat feta but am usually pretty neutral about it but here it's got a nice aged taste. The avocadoes so far are just okay. In 92 it was said they were for the foreigners, that the locals just fed them to pigs and someone said, yeah, they were looking at an avocado orchard and asked if they could have some and the owner said, "Oh, do you have pigs?"
---
1-24-14 - When I was here in 92 everything was cooked in coconut oil. I got tired of the smell of it in soot-walled kitchens which I don't notice now. Now that we have our own kitchen, we can only get it in the local morning market where I walked this morning. I was surprised we couldn't find it at the supermarket around the corner or the super duper Hardies a mile away. I saw a hip looking older Balinese man in the later store and asked him in Indonesian if he spoke English. He said a little. Turned out he spoke a lot. Was born in Bali but spent most his life in the Netherlands which used to own Indonesia. He said coconut oil is only made in villages and sold in traditional markets. He agreed it was the best cooking oil. It was all over the morning market in pint sized reused drinking water bottles. When I got back Katrinka used it to cook whole wheat pancakes with bananas, papaya on the side. On the pancakes I put coconut cream which can be bought everywhere and which I guess is just blended coconut cause that's the only ingredient listed.
---
1-23-14 - Fruit. We get bananas here that are more hearty than in the States. They last longer. Even when the peel gets dark to black the inside remains firm pretty well. Fruit drinks are great here and there's lots of variety in the markets, traditional and modern type. Here's one list of fruit available here but it doesn't mention Lychee and there are pears, apples and grapes I guess imported from Australia. Mangosteen and Rambutan are great and I get Salak too. Star Fruit is okay. Not Durian or Jackfruit. Haven't had Soursop, Water Apple, or Kefir Lime. Of course we love the familiar Papaya and Mango and we gets Pineapples and lots of Limes which they call limau so it sounds like lemon. Oh yes - coconuts. Love the Internet where I don't have to describe anything. If you're interested you can look it up. My type of writing - these days anyway. A new dimension to brevity.
---
1-22-14 - Bali Recycling dot com
Inspiring Person: Olivier Pouillon - by Janet Nicol
I read the article in Inspired Bali
---
1-21-14 - People tend to have some criticisms of any other culture or place. I guess what bothers me most here is the trash in the mangroves, waterways, and many unused natural spots. It's written about in local publications. There's a Green Hotel movement which includes getting them to contract with waste folks who use proper landfill rather than rivers and mangroves. Here's another article on it from 2011. Visible litter is what bothers me the most because I can see it but it's not the end of that story. Son Kelly brought up microscopic plastic in the oceans and on the beaches and therefore in the bodies of fish and birds and us and so forth. The visible refuse is a reminder of all the ways in which we are trashing the whole biosphere. I remember Dr. John Phillips of the Hopkins Marine Station telling me in 1975 at Tassajara about their research into PCBs in birds and he told me the concentrations were highest in Arctic mammals. The research of him and his students in the sixties helped to get DDT off the market, something he said he was personally attacked for by politicians. I asked him what we should do to assure that we don't destroy ourselves in the future and he said, way back then, "It's already too late."
---
1-20-14 - Caught the last quarter of the 49ers Seahawk game by accident - sort of - followed it on blog posts to the exciting finish. Maybe we could have seen it at a sports bar or hotel somewhere but we didn't even consider doing that. If I'd had a short wave radio like in 92, we could have listened to it. The Super Bowl will be easy to see I bet.
---
1-19-14 - Rosemary left today. She's a charming Aussie woman who's been living here in this homestay for three years. She's been coming to Bali since '83 and taught us, mainly Katrinka, a bit of where to go to get what and so forth. She flew back to Darwin today to be with family - son, daughter, grandkids. She helps to run her son's scaffolding business from here but she works there too some. Foreigners can get longer stay visas but she goes back every two months anyway. Rosemary has a friend Albe who was here a long while. He's went back to Darwin a week ago and now that she's gone the contingent of amenable Darwinians is reduced to two men in the apartments. She rents by the year and offered to let us stay in her place with two bedrooms and bathrooms, a generous kitchen and living area, and front porchette. So we moved over today. We've enjoyed our one room with kitchen and small table on porch, but this is good. Rosemary has relatives in East Timur and enjoys going there but another friend who's lived there for years suggests we skip it. Rosemary says that people like her have a hard time learning computers and all in their adulthood whereas she's seen older Aborigines who've been living in the bush pick it up right away because they don't have a lot of conflicting thoughts and preconceptions interfering. We'll miss her. She'll be back March 17th. We leave on the 12th of March and hope to return but there are other places to be and continue churning out the cukeness among other endeavors. If you know someone who wants a nice room on the beach side of the Bypass in Sanur, we'll sub it to them cheap as it's paid for up to the 29th.
---
1-18-14 - An application of twelve step principles as first promulgated via AA (see below). I'd been trying to put in a few hours a day working on a book and many things kept getting in the way like cuke.com and solitaire and Indonesia. We take a walk every day and I'd been taking my Zenbook with its 11.5" screen and working on it wherever we stopped to rest for a few hours along the beach, take a dip if the tide and weather are right. After a while I decided I've got too many things going on in this computer that tug at me. It wasn't writer's block, more writer's distraction. So I took a notebook - 8;5" x 11". That did it. Right away I was writing up to four pages a day. That's pretty good. Now what I'm writing might be of no value to anyone but at least something's happening. I admitted I was powerless with my computer and could not manage it. I couldn't give it up but I could set it aside. We'll see how this goes.
---
1-17-14 - AA meeting last night in Sanur. Dinner afterwards. Good way to meet interesting people who don't drink. We don't care if people drink. We often get a little beer or wine in the States for guests and we've been around it at work and visiting a lot. Most people are used to non drinkers but I can tell some people feel uncomfortable like they seem to think we are dying to have a drink. Not so for us. It's more of a reminder how glad we are not to do it. I've never been part of the AA program but I like to be at a twelve step meeting, not that that happens often. Niels Holm thought it was the great American religion. He said the. I'd say a. When they go around and say I'm so-and-so and I'm and alcoholic and everyone goes, "Hi so-and-so," I say something like, "I'm David. I'm not in this program but I haven't had a drink in nine years and that's good and everyone I know thinks that's good," and they go, "Hi David." We did the Serenity Prayer and there was some reading then a card was drawn with a wise saying and people commented on it. The secretary asked if I wanted to say something. I said, sure, I'm just a guest but I like to talk. They wanted to know my basic drinking story. Maybe it's sort of a fairy tale way of looking at it.
One day in March of 2004 I was walking down Fourth Street in Santa Rosa by the town square and I thought about how there are four substances I always am managing to one degree or another and with varying success. There's tobacco, alcohol, pot, and coffee. Life would sure be better I thought, if I didn't do any of them at all. That would be good. I hadn't been a regular constant smoker since 1985, bummed a lot, sometimes got into it more then cut back to one a day with days or weeks even skipped, but I was always strung out, I was drinking a lot of wine in the evenings, a bottle or two, much of it sitting around fires behind the barn. I just took hits of joints now and then, wasn't into getting ripped all the time - but still I had to manage it. Coffee was no big deal but I had a drug type relationship with it. Would do more and more and more till I'd stop then just a little in the afternoons then more. On July 1st I left for Tassajara where I either smoked one or two a day in the smoking area or none at all. I was there ten days and did none at all and just never thought of it again. On New Years Eve morning I got a dui. Had a drink thirty minutes before midnight at the Pelican Inn and the next day was at a party with Katrinka (who hadn't had a drink in five years) and was offered some wine and said, "No it just gets me in trouble." And then I added, "I haven't had a drink since last year." I thought that joke was so funny I looked forward to the next time I could use it and then to being able to say on January 1st, 2006, "I haven't had a drink since the year before last." I never considered having a drink again. On my birthday, February 9th, someone offered me a hit off a joint in a setting I normally wouldn't have refused. I thought that I'd been smoking more pot since I wasn't drinking and said no thanks and never took another hit. Three days later Katrinka and I picked up Clay and some friends who were skiing near Lake Tahoe and when we stopped at a Starbucks I realized I was all jittery from drinking too much coffee. I always preferred tea so that's all there's been since then. In March of 2005 I was walking down Fourth Street in Santa Rosa by the town square and I thought, "Wow - it happened. I'm not managing those four substances any more." How did that happen? It just happened. I didn't feel like it was something or somethings I did. I thought maybe a year ago a clear, deep intention penetrated to the subconscious or psyche, to angles, to whatever. I don't recall any effort, just decades of the bondage of managing and mismanaging. Some in AA say they're only a drink away from being a drunk. I don't think like that but I respect abstinence. I had quit smoking many times before - for a day to two years and everything in between. Each time it was one puff and the spell was broken. I respect the spell. I always said my goal was to have one drink a day. Now I'm as close as I can get to that.
---
1-16-14 - I'm sure Segues have their uses but they usually impress me as a good way to get out of shape while not enjoying the view. Then I saw a young Balinese woman in a colorful sarong like dress walking by with a baby and remembered being here with Clay when he had just turned one. We'd walk into a restaurant and a woman would come up and take him from us till the meal was over. They had, I guess still have at least in some homes, a custom not to let a baby touch the ground for the first year. Not a good place for infections. No one would call Clay Clay. They tended to say clack or clang. Studying Indonesian I came upon some word that sounded like Clay that had a bad connotation. Looking for it now can't find anything. Is it another false memory? I'll ask someone tomorrow. Incidentally, I studied Indonesian a lot when I was here before and when I returned 22 years later could not remember one word. Really. Not one. Except I thought Clay or Kley or something sounding like that meant fight and that's not right.
---
1-15-14 - People ask if we're having fun. Yes we're having a good time and I know what sort of images Bali can bring up. But more than that we're having a stable time, a more simple, slower pace life, maybe more difficult and tiring in some ways. The humidity and heat of the tropics. And yes, full of neat stuff like wonderful people, the beach, the ceremonies, and the low cost.
---
1-14-14 - When I was in Bali in 1992 I had a short wave radio and listened to BBC in the morning. Followed developments with the Watts Riots. Connectivity has certainly changed since then. But am still having the same problem uploading. Hope this page doesn't go blank. It's the only one I'm uploading. If you want to know more about it, the latest update is on this page at zmbm.net, a site of the cuke archives that's not on the Sonic.net server. I tried to load it on the Sonic server but it turned to 0bytes, a blank page. Read more there. I love Sonic but so far they're not recognizing that there's a problem on their end.
---
1-13-14 - I remember Dan Welch saying that they sat on hard wood at Ryutakuji in Japan where he went in the early sixties for over a year - Soen Nakagawa's place. I thought that must impossibly hard but I remembered it through the years when I had to sit on the floor with no cushion sometimes for long periods. If in Japan it would be usually on tatami. India I got used to sitting on hard floors with thin, very thin, cushions. Sort of like sitting on a hard floor without any cushion. Here I was sitting on our tile porch floor every morning with no cushion and then when we got yoga mats used that. Today got a two inch square foam-filled and a kapok-filled one so now it's back to the cushy sitting. I'd gotten used to nothing but when I tried them in the store I thought oh that's nice.
---
1-12-14 - Love language and Indonesian seems pretty easy and I am learning some just to get by but am hesitant to study it cause I have too much work to do and gotta concentrate on all this material and coming up with a book. When I was in Germany a few years ago for four months as a guest of Dharma Sangha, I was intent on getting lots of work done on the Suzuki Roshi material and cuke archives. Then Baker Roshi gave me a set of Dragon Naturally Speaking German pro edition and by the time I left I could do it all. Did some work on the archives etc but got do a lot more than that here. Still - a tiny bit of Indonesian would be okay.
---
1-11-14 - Today we went to Taman Nusa (Garden Islands) - Indonesian Culture Park
---
1-10-14 - Just about every day, get up at dawn, drink hot water, sit on the front porch/kitchen on my yoga mat. Papa Wayan told me to do the hot water first thing every morning. That's easy. I don't drink tea before sitting. At Tassajara in '67 Suzuki Roshi said don't drink before zazen but I was sure he meant caffeine aiming that at Phillip Wilson who was drinking tons of coffee before morning zazen. After a while I get up and it's tea at the porch table. A game of Spider, glance at BBC, Huff Post, Talking Points Memo, Truthdig, email can take a while, prepare cuke for later posting. Katrinka comes from her sitting. Make oatmeal - organic from natural food store nearby. Roast it in coconut oil, add cinnamon and salt, cut gas flame, add banana slices, other fruit, nuts, cover. Cleanup. At some point we go for a walk which can take the rest of the day. We frequently walk a mile or two to some place to sit, get out computer, drink fruit drink, go in ocean, eat lunch, compute. Walk back. Today we stopped at a place just before a mile. I count 2500 steps as a mile. Maybe tonight we'll go to the night market. That's about 1450 steps. I only count a distance once - then remember. We live close to the east end of the beach.. Yesterday we went all the way to the west end along the herringbone maroon brick walkway that runs five kilometers. Took long breaks along the way. Got funkier toward that end dominated by locals. Saw families sitting in the water letting the shallow waves nudge them. Had ten sticks of pork sate in peanut goo sauce for a dollar sitting on tiny plastic stools. The brick path ended in a temple by mangroves with a lot of trash in them. Walked out to the busy bypass then ducked back in on a smaller street that takes us back toward home. Checking out the new territory - shops, guest houses, greenery, eateries. Half way took a bimo, like little busses with an open side. Got home and did an hour of Bikram Yoga. We don't pay anymore to join in on classes. They are here but it's too expensive and far away. Katrinka got a CD of Bikram's monologue which we put on. I edited it down to one move per set instead of two - every other day. Showers. Did our laundry in the sink. It's cheap to send it out but we do it anyway. Dinner was brown rice (organic - also have organic red rice), tempe, and water spinach. Read. Didn't put in crappy pirated DVD to watch on old fashioned TV with poor color. We don't mind that so much but when we do we don't get through it. Pause till the next night.
---
1-09-14 - Bali Update (a good local news source put out by Bali Discovery Tours) says Aussie gov upped travel warning due to six suspected terrorists killed by police in Java on New Years Eve and day. Read about all their scary warnings. - posted in Saunters
See dchad misc4 for today's tech problem and cell phone report
---
1-08-14 - File was corrupted today. Sorry. Posting it again tomorrow.
---
1-07-14 - Just checked up on something I've thought since being here in 92 - that Bali is about the same size as Marin County where Katrinka and I were just living. Someone said that back in 92. Since I am used to discovering that things I've been repeating for decades turn out not to be true, I looked it up. It's not true.

Bali is 2,231.69 sq m and Marin is 520.31 - So Bali is over four times bigger than Marin. Bali has 4. 2 million people not including tourists and Marin has 252 thousand - 2010 figures.
---
1-06-14 - Off to see and listen to the monkey chant, Kecak (pronounced kechak) this evening. --- Back from Kecak. The chanting men plus dancers acting out a story about the time Rama's wife Sita was kidnapped by the Demon King Rahwana. Years ago I would have written about it but now if someone wishes to know more they can find the story, videos of the dance, and of the Kecak. Sangat bagus. Wonderful.
MK wrote, commenting on yesterday's trash theme: That reminds me of when we went to LA a few years ago. It hadn't rained for a while and then it did -- a lot. The storm drains spewed enough trash to completely cover the big beaches in the LA bay. It was revolting. Also, you probably know, there's a new continent made of trash forming in the middle of the Pacific, not yet inhabited.
DC responded: Wish trash was our only problem. It's cosmetic compared to others.
MK: You mean like the Niners could have lost
---
1-05-14 - I thought the trash on the beach and in the water at Kuta was from New Years' Eve. Then some locals there told me it was from the river. But the paper says it's a seasonal influx from Java and Sumatra. Not an easy problem to solve. Lots of disappointed tourists. Sanur where we are staying doesn't have this problem. It's more quiet and mellow here but still it's on the edge of the big city. And we are just off the main divided road. We walk more this way and it's much cheaper than being in an idyllic spot. Good to have to make an effort to get a view or wet. Walking now to the night market for dinner. See Katrinka's photos on Facebook.
---
1-04-14 - We frequently walk several hours in a day. Katrinka is a fanatic walker. She's like my trainer and is hard to keep up with at times. Took the bus to Kuta Beach today to do some body surfing. Arrived at the south end and both beach and water were full of trash from New Years. Walked way north and there was much less. Walked forever looking for a bus stop to get back. When we finally found one no place to cross the busy street for a mile or so. Finally made it. Forgot about pedestrians in the planning there.
---
1-03-13 - One of the big problems here in Bali is knowing when to change from Selamat pagi (good morning) to siang (mid-day) to sore (late afternoon) to malam (evening). They're used all the time and I notice some people change at different times from one to another. They do seem to enjoy exchanging these greetings and they are, among some other phrases, much more helpful than an English "No thank you," in dissolving tension when walking by people who offer "Transport?" "Shopping?" Massage?" - posted in Saunters
---
1-02-14 - Days of rain. After sitting at computer for hours and hours walked kilometers down the beach then back to the nigh market. Dinner of shishkabob, papaya and mango drinks for less than four bucks for us both. There's no story here. Eat, work, yoga, sleep, sit, walk, live on the cheap.
---
1-01-14 - A very Happy New Year. We had a pretty gourmet dinner at a nearby fancy restaurant overlooking a golf course last night - Warung Ati. It's run by a Bali guy and his German wife who've lived all over the world. She's run the Hilton here or something like that. We got the the New Year's special. Really good. Smoked salmon appetizer, smoked duck soup, filet mignon, shrimp, different little veggies and dips. Coconut pineapple juice and my favorite - ice tea no ice. Couldn't finish the five little desserts on a long plate so we've got that for later. It all came to $47 for both of us. Watched fireworks coming from the beach which didn't stop when the heavy rain started. Wrapped a few things in a plastic bag and walked to our place in the downpour with no umbrellas ankle deep in water in some places. No problem. Lay in bed in the dark listening to the rain and explosions of fireworks from all sides. Katrinka glanced at the time in the dark. It was 12:03. Learned this morning that four hours earlier, at 4:03 a.m. in Rohnert Park, Steve Stucky died after a day of smiling. Heavy rain this morning.
---
12-31-13 - Happy New Year or in Indonesian, Salemat Tahun Baru which I remember by thinking of Town Bar. Selamat is congratulations, tahun year, baru new.
---
12-30-13 - Signed up for another month here at Made's in Sanur. Made a great deal that cut the rate by more than half. Looking at a nice map at the beach figure out where our place was. It was in the Red Zone. That's nice I thought till I noticed it was a tsunami evacuation map and the first rule was to get out of the Red Zone. Next - get upstairs in a building in the Yellow Zone across the bypass, the busy street outside.
---
12-29-13 - Python kills security guard near here. Just getting ready to walk down that way. - thanks Jeffrey Trotter for the heads up.
Made here says there were three guards that caught it and when one put it on his shoulders the other two told him not to do that and he said no problem. Then when the python whipped his tail around the guys' neck the other two were too scared to do anything.
---
12-28-13 - Most the tourists here in Bali are Indonesian - two for every foreigner. A lot of Muslims from Java and of the foreigners many Asians, especially Chinese. The scene at the beach is more one of locals on the sand and hanging out in small shack warungs, places to eat and shops that line a strip not far from our homestay. Further down are high end hotels and villas, better for swimming cause there are no boats, fewer locals but some on the beach. There seem to be so few tourists for the number of hotels and guest houses. Shawn who's been around her for years says the same thing. I remember that from 92 as well. Back then it was called the overbuilt island because of that and all the shops. But they seem to stay in business with more staff than customers. Ubud, the art and culture center, and Kuta with more night life and surfing are more crowded but still underutilized. Maybe because the overhead is so low. I don't know. If we eat in a nice place for tourists we're frequently the only ones. They're cheap too - ten dollars each. We like the cheaper places the locals use too - a few dollars for both of us. Our favorite is a nearby unique restaurant that caters to backpackers - a few dollars each for wonderful meals. It's called Green Leaf - Warung Organic. There's a sign that says Slow Food. Anyway, plenty to choose from.
---
12-27-13 - Found out the name of the old woman here - another Wayan - Wayan Lipur. She's Yani's mother-in-law. Papa Wayan came by and, since I had a cold and was resting, gave me a super strong massage. I was a bit weary at first because there's a lot of digging in painful massage in Asia that I'd rather skip. But it only got ouch ouch ouch on the left shoulder which has been in bad shape for ten years - but getting better due to yoga and exercises. He seemed to know what he was doing too.
---
12-26-13 - Katrinka had an achy cold and cough for a few days and now me. Don't feel bad. Reading. Sleeping. Now Yani, wife of of one of the Wayans who live here (she's a Wayan too) is going to give me a massage. She's good. Learned from Papa Wayan who's like a guru masseur. And remember - Wayan is a given name of the first born here. Yani's husband Wayan is Papa Wayan's brother. Both brothers first born? - half brothers. Here are the names I've got of this family:
Wayan Suana - grandfather
Ketut Serinten - grandmother
Made - son of grandfather
Putu - wife of Made
Dana - son of Made and Putu
Wayan Budiasa - grandfather's half brother
Wayan Yani - wife of above
Wayan Adi - son of above
Wayan Lipur - Budiasa's mother

---
12-25-13 - It's six in the morning in Bali and I hear gamelan bells and roosters. Later, Christmas lunch with a forester from Nebraska who works in Papua half time.
---
12-24-13 - Raining a lot. Really heavy yesterday. We took two walks in it with our little umbrellas. Read and worked inside while the water rose on the walk below. I love rainy season in the tropics. Cozy. Keeps the heat down. There's still plenty of sun. Kept our sandals above the step up to our porch to make sure they were there this morning.
---
12-23-13 - Directions to our place (in Sanur, Bali). Ran into a forester from Nebraska who's living in Papua which used to be Irian Jaya - Indonesian New Guinea. He's coming over for Xmas dinner on the beach. Here are the directions I sent him:
We're near the beach. We're on the busy street perpendicular to the one where we met - toward the beach on the far side of the street down to the left. Our address is JL. Bypass Ngrah Raj No. 79. There's a shop that sells inflatable water stuff between us and the police station. There's frequently a big inflatable killer shark hanging in a tree there. Komodo Adventure Diving is directly across the street. Go back and enter through the sliding gate which will be open most likely. There's no dog. We're the 3rd place on the right and we leave our door open and usually one of us is on the porch
---
12-22-13 - Katrinka asked why she didn't see any Chinese here in Bali. She ventured some theories. "Nope," I said. "They killed them." What? She couldn't believe that. I'm sure there are some Chinese. We see Chinese characters, restaurants, and so forth, but for Asia there aren't many. I just had a vague memory that went back to the sixties of reading about a million or so Chinese being massacred and wells being stuffed with bodies (a terrible place to put bodies) and rivers running red. Maybe in Indonesia - but not in Bali. Not these kind, sweet people. Here's the Wikipedia report on The Indonesian killings of 1965Ė1966 which now they say was likely around half a million communists and suspected communists killed, many of them Chinese. And the highest percentage killed was in Bali - 5% of the total Bali population - including many local Chinese. I remember that Indonesia was becoming part of the Communist block. Already the #1 and 2 most populace countries were communist and #3 was following with Sukarno in the lead. The US government and press were most pleased at this turn of events which is largely forgotten.
---
12-21-13 - The brick sidewalks around here have drainage under them about as deep as the sidewalk is wide. There are frequent access points, sometimes they've caved in so there are occasional gaps one must walk around or step over while imagining stepping in. There's some rubble and parked vehicles to go around. But it's not as bad as many places I've seen in India. A block over by the beach there's a brick pathway that's quite nice. Haven't found the ends of it yet. This is Sanur, a busy beach town recently voted best spot in Asia on some site. That doesn't quite click with me but we like it and are living economically in one of a few places rented out by a Bali family at their traditional home. There's more of them than us. Good people. Easygoing. Most the Balinese I meet seem more sophisticated than in 92 but still friendly, always happy to say good morning, slamat pagi.
---
12-20-13 - We could go to a cremation on Monday. Elin and I went to one in 92 near Ubud. Enormous pile of wood with a body in there covered in flowers. Festive feeling. Lots of people. That was a revered old person. Monday is the cousin of our landlord who was forty and died of dengue fever leaving his wife and two sons. Don't think we should go. bought a thing you plug in at night to keep mosquitoes away. Rubbing on the repellent cream.
---
12-19-13 - Glad to be back where there's a sprayer by the toilets. To me this is clearly a superior method. A bit of toilet paper can then be used to check and dry. Here's one explanation. Here's one place to get them: A sprayed behind is a clean behind. - I recall mentioning this from India a few years ago.
---
12-18-13 - A guy who sells tours to tourists from a stand on the street in Kuta. Name something like Herman, pronounced hair-mahn. From the isle of Flores on the other side of Lombock. He'd been a ranger on Komodo with the dragons. Said he carried a forked stick to poke them in their sensitive nose if they attacked. Also said they run straight so you can zig-zag and they won't get you. Check em out on your own. I'm too scared to Google them.. - posted on the Saunters page
---
12-17-13 - Excellent toothpicks here in Bali. They stay hard much longer. Maybe they're teak. Good as a partner to flossing. Have a toothpick holder that makes it much easier to get all around. Best to break the toothpick in half, insert, and use. This has been a public service announcement.
---
12-16-13 - There are four basic given names in Bali and they don't use family names as far as I can tell. There are some variations but over and over one meets Wayan, Made, Nyoman, and Ketut which signify the order of birth - 1st born etc. It makes it easier to remember.They have caste but it doesn't seem very important and they can marry out of caste. It's easy to see they like their names and traditions. Read more here.
---
12-15-13 - Today we were driven to Ubud, the culture and art capitol of Bali. Also went some other places. Comparing with the Bali I experienced in the spring of 1992: many fewer dogs thank goodness. Many many more people and vehicles parked and moving. Didn't seem like there was any room for us with all that squeezed in. No sidewalks so people walk between the parked and moving vehicles. The monkey forest was neat though. Walked to the back gate where I used to enter at sunrise from a field. No field now - shops and restaurants on both sides as far as I could see - but a lower key area for sure. Back to the dogs. I was surrounded by up to twenty snarling, mangy dogs at a time back then. Haven't really tested it thoroughly though by finding countryside to walk into. Anyway, there was no room for dogs.
---
12-14-13 - The purpose of going to far off lands of course is to wake up. Details to follow.
---
12-13-13 - Looking forward to a month from today when I can write 13-13-13. The date is a little screwy because it's 16 hours ahead here. So most my posts have been made the next day. It's a type of time travel. I want to get it down like India to where I post in the evening when it's the early morning in the US on the same day. Haven't done that because it's been inconvenient. Like the hotel we're in here in Kuta rarely has working wifi (which they pronounce wifey) and I get too tired to walk off to upload somewhere else. But India was doubly screwy because they're on the half hour - like sixteen or whatever and a half hours ahead. I've been getting to sleep early and up in the dark not knowing what time it is till I open my Zenbook an hour later. I love that sort of schedule which is often hard to keep - like for these years with Katrinka working late in restaurants. Anyway, looking forward to that thirteenth month when the hero gets executed (See Robert Graves). - dc
---
12-12-13 - Electrical adaptors are all one needs now to run a laptop in countries that have 220 V electricity - or at least mine and others here in Bali. When I was here over twenty years ago working on Thank You and OK I had to buy a car battery sized box for $75 to convert the electricity and to keep it stable. Now the adaptors are cheap and the computers covert. I didn't know this. A guy from Venezuela (who told me not to go there-too dangerous) told me to check my computer cord and sure enough it read 110-220 to 9 V.
---
12-11-13 - New Bali airport wow. 21 years ago was like a bus station in US.
Made (that's his name: ma-de), a porter at the airport, reminded me of one aspect here with his hand on my shoulder and his innocent smile. Welcoming customs woman. Singapore too no uptightness in the coming and going but here less sophisticated. In busy Kuta. Raining. Puddles in the narrow street. Shops. Motorbikes. Fish and unique Balinese sauce.
---
12-10-13 - Last day in Singapore. Off at noon. It's five in the morning of the 1tth. Lot of Xmas carols around here - and trees, decorations, etc - in the ritzier shopping and tourist areas. We'd seen a poster exhorting Don't Riot with a man in cuffs sitting on a sidewalk beneath a cop and wondered when does that happen. Cab driver predicted the 24 (more to come) charged with rioting (1st in 4 decades) in Little India will get canings and ten years. So orderly, clean, and in a week haven't seen any police. Yesterday Armenian Church near Armenian St. where I stayed in a cheap hotel ten years ago 15 US dollars a night and then five for sleeping on a cot in the hall behind a curtain. Can't do that with Katrinka. That hotel is gone now as are the food stands there - gentrification. The Sultan Mosque and Moroccan tea off Arab St., woman singing and dholak drum at incense smoky Hindu temple, SAM for creative and socially conscious installations, Maxwell Food Court. Before that, Canning Park, National Museum, hot yoga, a riverboat cruise, Marina Bay Sands Hotel for a sky view in the rain, Raffles Hotel for tea, hours in the Botanical Gardens, a few expensive and many wonderful spicy quite reasonable meals in little places off the street - Chinese, Malaysian, Indonesian, Indian, Thai, Japanese. Mainly we walked from one place to another with a few subway rides and two taxis - one from the airport. Cool Singapore site: Sammy Boy dot com.
---
12-09-13 - The real voyage of discovery consists not in seeking new landscapes, but in having new eyes. - Marcel Proust
---
Keep up with us in Asia by friending Katrinka on Facebook. She take photos. Yesterday we spent hours walking around the splendid Singapore Botanical Gardens.
---
12-04-13 - Arrived with Katrinka in Singapore past 1am time here. Got any suggestions what to do or where to stay before we depart which will be in five or so days? Brought lots of work to do in my Zenbook, in a couple of HDs, in the sky. Plan to spend no more in Asia than in Marin, hope less. Will be posting.
---
12-03-13 - Singapore Airlines - how fortunate we were it was also what came up top on the Cheap Tickets search.
---
12-02-13 - Soon in the air. - dc
---
12-01-12 - Moving out of our San Rafael apartment today. Have loved it here. Great walking town. Katrinka walked to work (8 minutes) at the Panama Hotel and Restaurant. I'd walk to bookstores, coffee shops, library to work. We could be up in the woods in ten minutes. Probably won't come back. Expensive. Time to move on.
---
11-25-13 - Eight days till take off. Stuff to storage. Archive madness. Remain calm. - dc
---
---