cuke.com - an archival site on the life and world of Shunryu Suzuki and those who knew him.
check home for more links what's new Basic info on Shunryu Suzuki Suzuki lectures donate to this site table of contents bibliography articles/excerpts Cuke Sangha News SFZC Current Events Thank You and OK! links comments table of contents links and more if you look around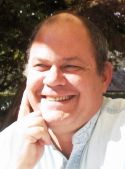 DC MISC.
---

3-07-08 - No time to put anything up today because there's so much to do for the Nonesuch School Auction in Sebastopol March 15th. If you're in the area please come for the great music, great food, great auction, great company - click on the thumbnail to see the flyer. And if you've got anything to offer for the auction (thanks Jack Elias) please email me.
Other than that there's only the fact that everything waterwise is backing up in the house here - tubs, toilets, laundry sink. Johnny Thorn coming by with a mechanical snake at 2:30. I should be back then from picking up some tools handed down from a recently departed friend of a friend who loved Suzuki Roshi and died while sitting zazen. After the pipes are cleaned it's on to trying to figure out what to do with my new Acer laptop with Vista which so far has an intermittently faulty mic function so I can't use Skype on it not to mention the fact that I can't type on it cause the cursor jumps up unexpectedly in all programs. Then there's preparation for David Weinstein's transmission (from John Tarrant) ceremony on the 15th. Here's who they are. More on John. And there's a problem with Social Security insisting checks were cashed ten years ago that weren't and they say it's not up to them to prove it but to the accused party to prove they're innocent. There's firewood to stack, grass is getting high. Gosh - wonder what Clay's doing today. Better call him. So that's why I can't put anything up on cuke today.
---
Go to What's New