cuke.com - an archival site on the life and world of Shunryu Suzuki and those who knew him.
check home for more links what's new bibliography interviews stories excerpts/articles digressions and current events Zen Alluminati links Library of Tibetan Arts & Works comments and more if you look around | Shunryu Suzuki Index
Below are the original articles on Shunryu Suzuki by Rev. Koshin Ogui. Here is the English translation.
There are some cool grainy photos there. I want to borrow them again from Rev. Ogui and scan them all in color like the first one - like the photo of Suzuki just below. I had them but he had them in mint condition so I borrowed them to scan. - DC
Excerpts about or mentioning Shunryu Suzuki
---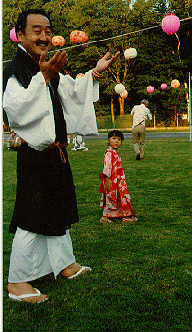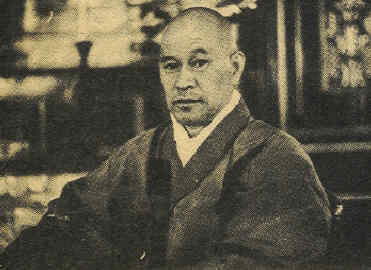 Rev. Koshin Ogui wrote this twelve part series about Shunryu Suzuki soon after Suzuki died. It was published in the Hokubei Mainichi, a Japanese language newspaper in San Francisco. More on Koshin Ogui including credit for the terrific photo of him and his interview on this site.

A working English translation of these articles.
---
| | | |
| --- | --- | --- |
| Day One | Day Two | Day Three |
| Day Four | Day Five | Day Six |
| Day Seven | Day Eight | Day Nine |
| Day Ten | Day Eleven | Day Twelve |
Go to What's New