cuke.com -------- Saunters ----- cuke-the-arts--art-art ---- Photos
---
5-06-14 - On the way home from Okayama, Katrinka and I enjoyed visiting with Yoshitada and Maki Ihara and visiting Ihara's terrific sculpture installation on the side of a mountain near Himeji, a work in progress. Here are some photos from the visit with the Iharas.

Yoshitada Ihara sculpture on Satoyama (name of the mountain) and other sculpture at this his website. The top story on the right today is about Katrinka and DC visiting with the group photo from below.

We told him about Air BnB which we used to rent our Kyoto apartment and he's now planning to fix up their cabin there for that. It belonged to his father. His father was the head of an Ikebana school and after his father's death his mother was head. He inherited that when she died and let it go so it's a a dead school which he said set him free to do more sculpture. We were talking about temples in Kyoto and he said he trained at Eikando and became a Jodo Shu priest. I'd forgotten that. I met the Iharas through Grahame and Hideko Petchey.
---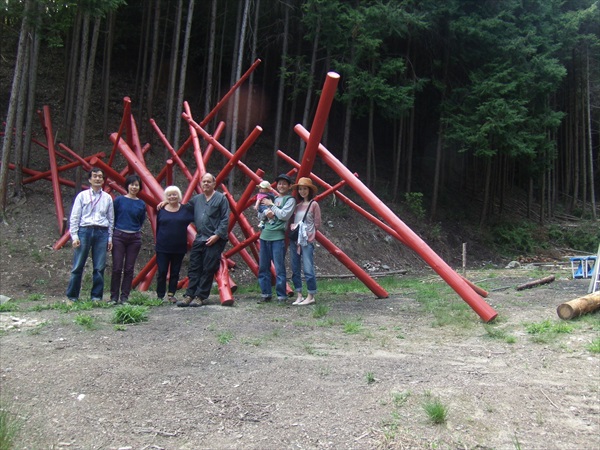 With neighbors on the right. This work is about half done.
---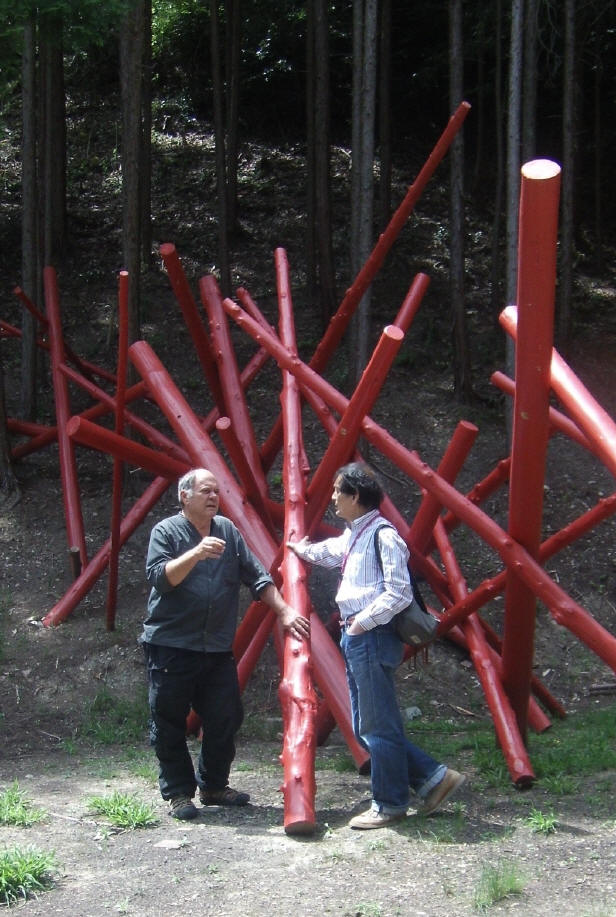 The wood is the prized hinoki which he planted himself years ago. This is land that belonged to his father.
---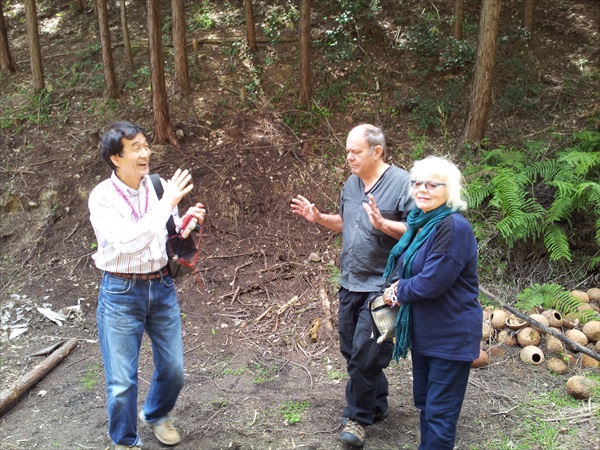 He makes those pots on the right on site in a kiln. They're to brow moss on. The moss will then be used to cover the bamboo ball below.
---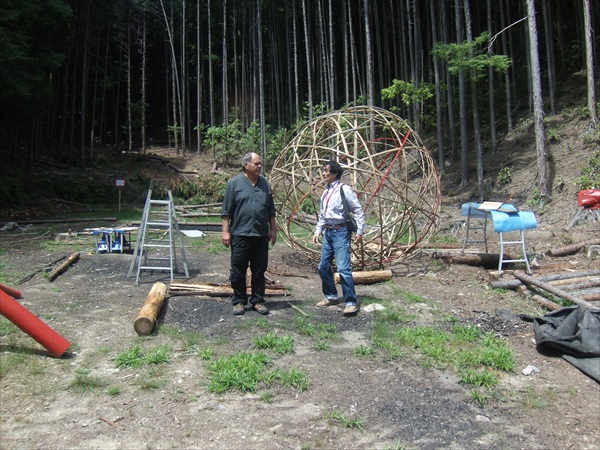 ---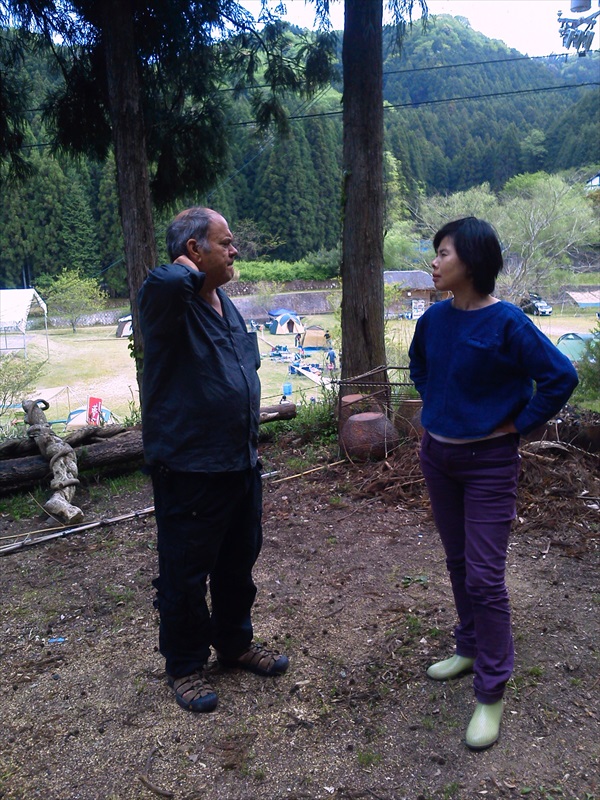 DC and Maki. Beyond are campers enjoying Golden Week. This and the top photo are the only ones not taken by Maki.
---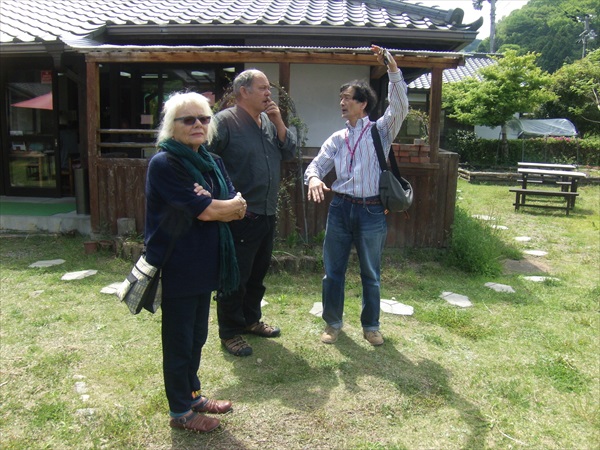 At a nearby noodle shop.
---
---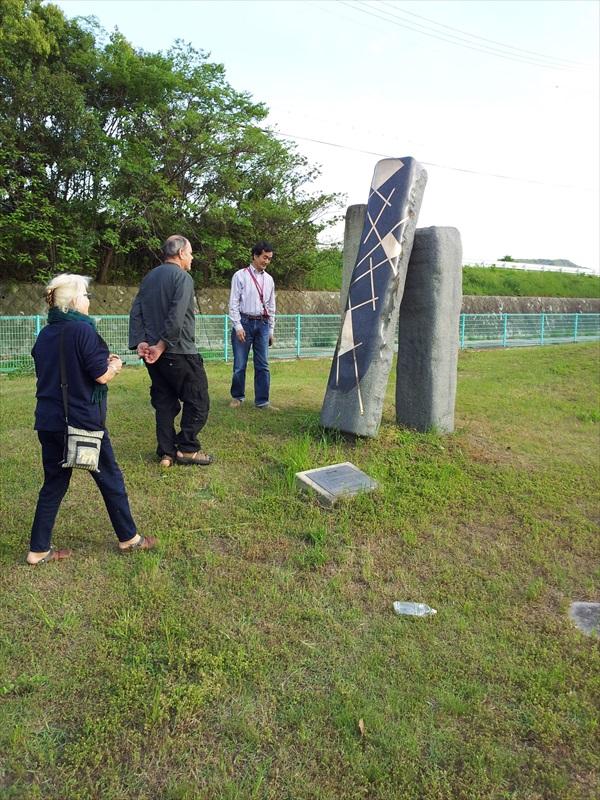 ---
---