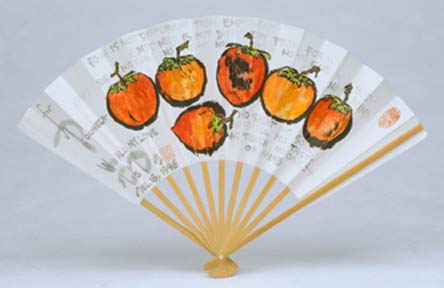 Persimmons Fan

For Carole Wyman
Painted and Drawn in Santa Fe, 1996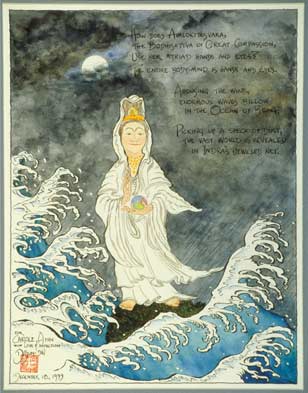 Kannon In Rough Waves

For Carole Wyman
Painted and Drawn in Santa Fe, 1999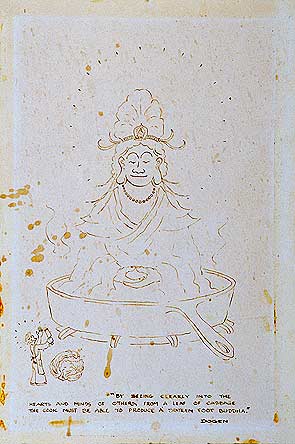 Cabbage Leaf Buddha
For Richard Jaffe
Drawn at Lindisfarne, Southhamptom, New York, 1975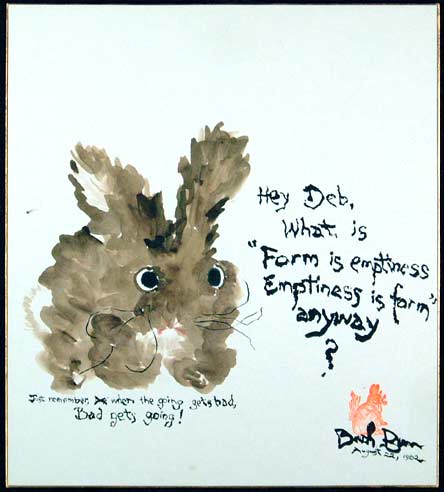 Bad Bun

For Deborah Madison
Painted and Drawn at Green Gulch Farm, Marin, 1980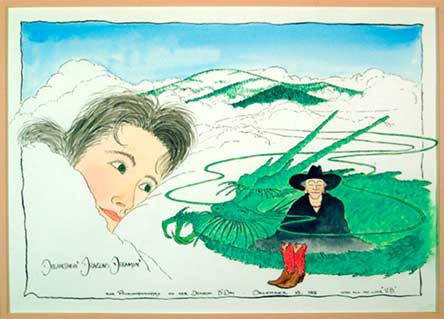 Dreaming Dragons
For Carole Wyman
Painted and Drawn in Ward, Colorado, 1988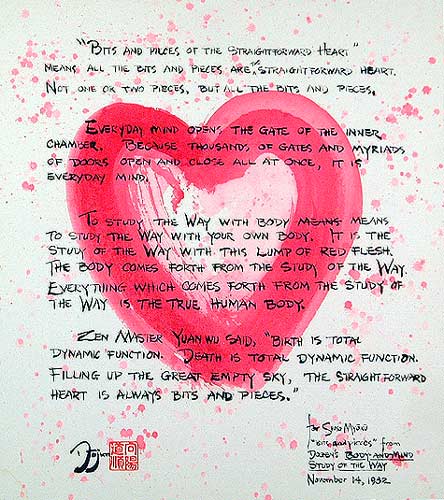 Big Red Heart
For Deborah Madison
Painted and Drawn at Green Gulch Farm, Marin, 1982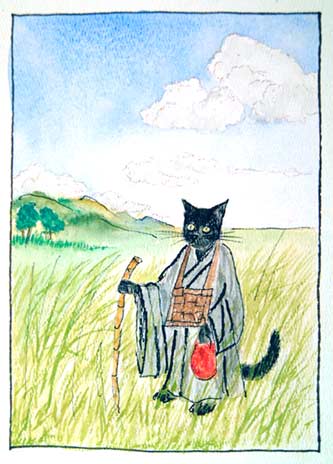 Cat Monk

For Fran Keller
Painted and Drawn at Tassajara, 1969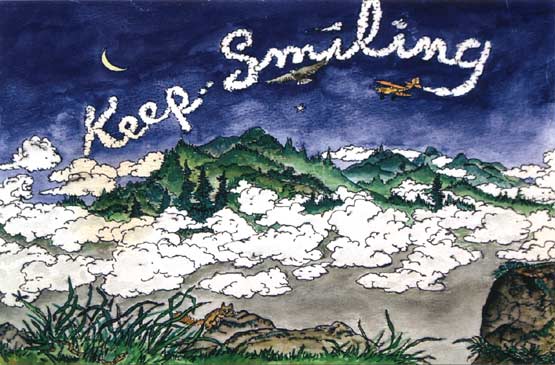 Keep Smiling
For Deborah Madison
Painted and Drawn at Tassajara, 1968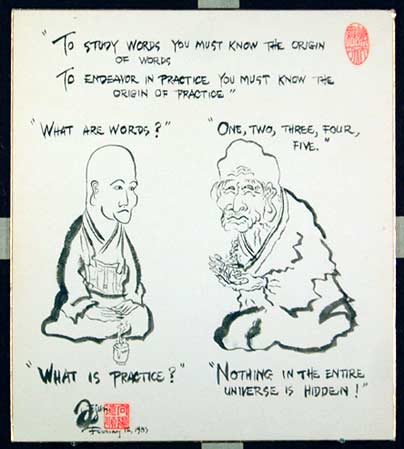 Dogen And The Old Tenzo
For Richard Jaffe
Painted and Drawn at Green Gulch Farm, Marin, 1983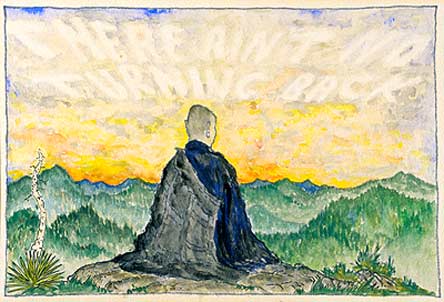 No Turning Back
For David Chadwick
Painted and Drawn at Tassajara, 1971
for DC ordination
see larger.
This whole page above here taken from Josh Bear and Company site. See bottom of page for more.
---
---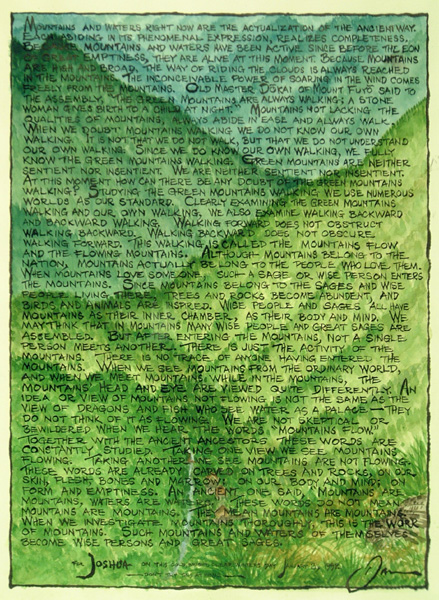 Mountain Sutra
1992 - owned by Josh Bear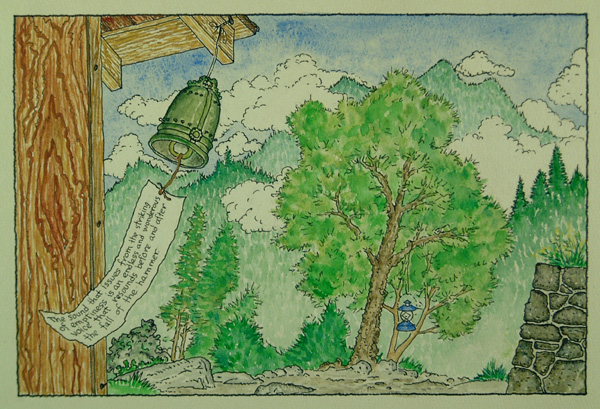 Wind Bell (Katharine Thanas had it)
The two drawings above not from Josh Bear Show.
Got off this old cuke page
with the No Turning Back drawing for DC above them
Can view larger and read the Mountain Sutra which you also just enlarge here.
---
From Wind Bells
everything on Dan from Wind Bells
---
---
Appraisals | Collections of Art
About Joshua Baer & Company | Contact

ARCHIVES
Palace Avenue Gallery | Marcy Street Gallery | The Dan Welch Opening

Home

All images are © 2003 - 2013 by Joshua Baer & Company.
All rights reserved.