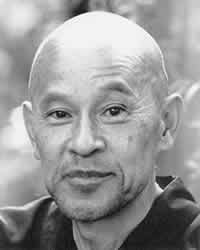 cuke.com - an archival site on the life and world of Shunryu Suzuki and those who knew him and anything else DC feels like - originally a site for Crooked Cucumber: the Life and Zen Teaching of Shunryu Suzuki - not crookedcuke.com
| home| what was new | table of contents | Shunryu Suzuki Index | donate | DC Writings |
People in cuke.com, a hub of sorts - started 4-13-11

People Index or link pages - for more people, see Interviews, Brief Memories, Suzuki Stories, Links, Comments, CukeSanghaNews, and a few other places for some stragglers.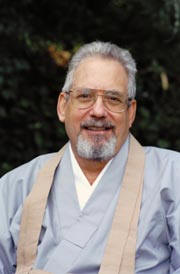 Lew Richmond
cuke interview with Lew Richmond
MEMORIES OF SUZUKI Roshi FROM WIND BELL AND DC FILES - #30 - Lew Richmond
Remembering a Man of Wisdom by Lewis Richmond, an article about Shunryu Suzuki published in 1996 in Interbeing Magazine.
Authentic Life - an interview with Lew from June 2010 issue of Tricycle. Here are a couple of brief excerpts from that interview where Lew says some things about Suzuki Roshi's teaching and intention. Here are three photos of Lew from that interview.
Living and Aging as a Spiritual Practice
The Vimala Sangha - his Mill Valley, CA, Zen group
Books by Lew Richmond cuke page - Lew's site's page on books
---
Lew Richmond on Huffington Post - links to articles Lew has posted on Huff Post
---
2-25-16 -
The Unpublished Teachings of Suzuki Roshi
A one-day retreat led by Zen teacher Lewis Richmond
Saturday, March 26, 2016 9 am – 5 pm
Read more and register at this link
He means published in books - they're all published on the web, the most complete collection being at Shunryu Suzuki dot com and others at SFZC.org and other Zen group sites.
Sounds like a good retreat and Lew is a thoughtful teacher and disciple of Suzuki. - dc
posted on cuke blog 2-27-16
---
9-08-14 - Lew Richmond writes:
I have been invited by the new online magazine ContemplativeJournal.com to lead a 4-week online class on Aging as a Spiritual Practice during October 2014. The class will run for 4 weeks, will be fully interactive, with opportunity for realtime discussion. In each class I will give a talk on a topic from my book, teach a contemplative exercise from the book (or a new one), and have Q & A and open discussion. The class will be recorded so people who missed it can tune in any time. There will also be weekly readings written especially for the class, a blog-type discussion forum, and other features. I am excited about this opportunity to teach Aging as a Spiritual Practice more widely in this way. For information or to register click here:
Aging as a Spiritual Practice Online Class
---
8-26-14 - The Melanthium Band - Lew Richmond
I have recently become part of a new music group called THE MELANTHIUM BAND--trumpet, violin, string bass, piano. Many people who know my books and teaching may not know that I was trained as a classical pianist and composer, and now I have returned to that. Our musical style is best described as contemporary classical, with a jazz inflection. Most of the pieces are my original compositions. In order to distinguish that activity from my Buddhist teaching and author work Melanthium has begun its own Constant Contact mail list identity. I have taken the liberty of adding your name to that list, so from now on when you get an email from "The Melanthium Band" you will know it is my group. You can read about the musicians, hear a YouTube clip of excerpts from a recent concert, and read up on the pieces we play. Our website is here:
Tom Silk wrote recently, "Lew Richmond has hit a home run in his composition of a tone poem that serves as a soundtrack for a 20 minute pilot film on the natural glories of Buddha and West Marin."
---
3-02-14 - The Essence of Meditation with Lewis Richmond
- Interactive online course
- March 10th through April 4th, 2014
---
8-21-13 - Lew Richmond on PBS Lew on Religion and Ethics show
Religion and Ethics extended interview
---
3-17-13 - Lew Richmond on Huff post on emptiness

"Emptiness" is also the term that my own teacher

Shunryu Suzuki used, though he usually added context. Once, speaking of emptiness he said, "I do not mean voidness. There is something, but that something is something which is always prepared for taking some particular form." Another time, speaking of the feeling tone of emptiness, he said, "Emptiness is like being at your mother's bosom and she will take care of you."
Lewis is also active on Tricycle magazine's online community site.

on Facebook and Twitter.
Lew Richmond played an important role in getting Shunryu Suzuki disciples' meetings going.
His support for this work to preserve the legacy of Shunryu Suzuki has also been crucial at times.
7 Practices That Restored My Buddhist Faith - Lew Richmond in Huff Post. Also am saving this in Reflections in case it disappears from Huff Post.
---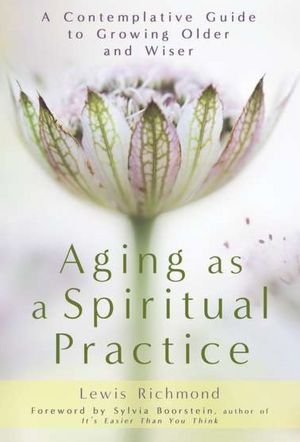 1-14-12 - Events page from Lew Richmond's web site, mainly readings for his new book, Aging as a spiritual practice.
2-24-12 - Shunryu Suzuki on precepts - 23rd lecture excerpt.
---
An Evening with Sylvia Boorstein and Lew Richmond
Skip the Oscars and go to Spirit Rock in Marin County, CA Sunday, February 26, 7:00pm - 9:00pm
Subject: Lew's new book, Aging as a Spiritual Practice
Go to page for this event at Spirit Rock site
---
---
There's a lot of old material that's as good as new if you haven't read it. -DC
---
contact DC at <dchad@cuke.com>
---