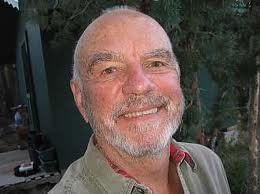 Interview with Paul Shippee by DC
---
January 23, 2021 - Nonviolent Communication (NVC) and Buddhism
---
2-25-16 - My friend, I offer you a reflection fresh from this snowy Colorado morning:
Why Do I Meditate?
To enjoy blissful, empty mind free, unburdened of thinking.
It's that simple!
The open space is a relief.
My own experience is luminosity and boundless space,
No question about that.
To just sit down in erect posture with straight spine,
Directing attention to feeling breath in the body
Is to check in with the amazing spaciousness of true nature.
It's much more than mindfulness.
It's like checking in to the Palace of Emptiness,
A rich, luxurious hotel.
Who will sit with me and enjoy this palace above the clouds?
The password is effort to break the bonds of samsara.
In order to cut desire and attachment I offer this up to everyone.
Then I go sweep the floor.
With warmth & love,

Paul
---

May 11, 2020 - You can listen to a good deal of Paul Shippee on the Cuke Audio podcast dated May 12, 2020 and named Chapter Three of Crooked Cucumber.

Cuke Podcast with Paul 🔊 | May 12, 2020 Podcast 🔊

Paul has had many articles published in his local Crestone Eagle, the latest being Community Solar Microgrids Explained.



Click here for Shunryu Suzuki Photo Archive images and links to all cuke.com pages on .
---
9-08-15 - Angels of Darkness, Angels of Light - Paul writes about working with prisoners
---
3-01-14 - Why I Became a Buddhist, Meeting My Two Spiritual Teachers, Ascending and Descending Spirit by Paul Shippee
---
8-21-13 - Paul Shippee, one of two friends into Tibetan Buddhism who told me to go hear Anam Thubten in Point Richmond (see 8-19-13 in What's New), interviewed:
Crestone Energy Fair will present a Nonviolent Communication Forum at
1:30 pm on Saturday under the tent...see you there.
Meantime, here's a 4-min preview video by Scott Murrish
---
11-21-12 - A Paul Shippee Facebook page: Sustainable Conversations - Community Page about Nonviolent Communication
---
5-19-12 - Paul Shippee sent a quote from Chogyam Trungpa Rinpoche
---
5-18-12 - Paul Shippee - Ten Tips For Compassionate Communication
---
5-17-12 - May 2012 Crestone Mt. Seat Ceremony for Dan Welch and related happenings.
---
THE HEALING NEEDED IN OUR WORLD:
PSYCHOLOGICAL PERSPECTIVES ON BUDDHIST MEDITATION, NONVIOLENT COMMUNICATION, ECO-PSYCHOLOGY, AND PATHS TO A NEW CONSCIOUSNESS
---
See his article on the stupa at Shambala Mountain Center.
---
---
SOLAR HEATING DESIGN & NATURAL BUILDING
Solar Workshops Beyond Sustainability -Consulting, Design, Construction Management-
---
http://www.healthresource2000.com
---
THE HEART SUTRA AND COMPASSIONATE COMMUNICATION With Paul Shippee November 9 / 7:00 pm - November 11 / 5:00 pm Madison Shambhala Center Madison, Wisconson
---
Notice of a September 2010 workshop in Davis Ca plus his notes from a workshop in Madrid.
---
6-01-11 - Paul Shippee has written an article on Lester Brown, WORLD ON THE EDGE in the Crestone Eagle, on page B-1 June issue.
---
6-05-11 - Paul Shippee recently reached the "Tenth Ox-Herding Picture" and is now entering the marketplace with open hands. To learn what Paul is inspired to share with you about Internet Marketing just go here: http://www.MyHomeBusinessPalace.com
When you click on the link I will see it if/when you enter name and email, You can also call me at 719-256-4656 or send an email to paulfromcrestone@gmail.com.
---