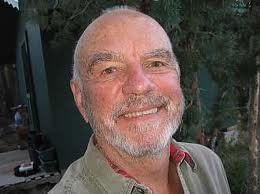 Interview with Paul Shippee by DC
---
3-01-14 - Why I Became a Buddhist, Meeting My Two Spiritual Teachers, Ascending and Descending Spirit by Paul Shippee
---
8-21-13 - Paul Shippee, one of two friends into Tibetan Buddhism who told me to go hear Anam Thubten in Point Richmond (see 8-19-13 in What's New), interviewed:
Crestone Energy Fair will present a Nonviolent Communication Forum at
1:30 pm on Saturday under the tent...see you there.
Meantime, here's a 4-min preview video by Scott Murrish
---
11-21-12 - A Paul Shippee Facebook page: Sustainable Conversations - Community Page about Nonviolent Communication
---
5-19-12 - Paul Shippee sent a quote from Chogyam Trungpa Rinpoche
---
5-18-12 - Paul Shippee - Ten Tips For Compassionate Communication
---
5-17-12 - May 2012 Crestone Mt. Seat Ceremony for Dan Welch and related happenings.
---
THE HEALING NEEDED IN OUR WORLD:
PSYCHOLOGICAL PERSPECTIVES ON BUDDHIST MEDITATION, NONVIOLENT COMMUNICATION, ECO-PSYCHOLOGY, AND PATHS TO A NEW CONSCIOUSNESS
---
See his article on the stupa at Shambala Mountain Center.
---
---
SOLAR HEATING DESIGN & NATURAL BUILDING
Solar Workshops Beyond Sustainability -Consulting, Design, Construction Management-
---
http://www.healthresource2000.com
---
THE HEART SUTRA AND COMPASSIONATE COMMUNICATION With Paul Shippee November 9 / 7:00 pm - November 11 / 5:00 pm Madison Shambhala Center Madison, Wisconson
---
Notice of a September 2010 workshop in Davis Ca plus his notes from a workshop in Madrid.
---
6-01-11 - Paul Shippee has written an article on Lester Brown, WORLD ON THE EDGE in the Crestone Eagle, on page B-1 June issue.
---
6-05-11 - Paul Shippee recently reached the "Tenth Ox-Herding Picture" and is now entering the marketplace with open hands. To learn what Paul is inspired to share with you about Internet Marketing just go here: http://www.MyHomeBusinessPalace.com
When you click on the link I will see it if/when you enter name and email, You can also call me at 719-256-4656 or send an email to paulfromcrestone@gmail.com.
---