Laura remembers Suzuki and Trungpa
Laura Kwong featured in video, An Ordinary Stone (6:10), in shunryusuzuki.com video section. Also on Yourube Cuke Video at this link.
Notes on Laura including page from draft of Crooked Cucumber
Laura and Bill Kwong in Crooked Cucumber.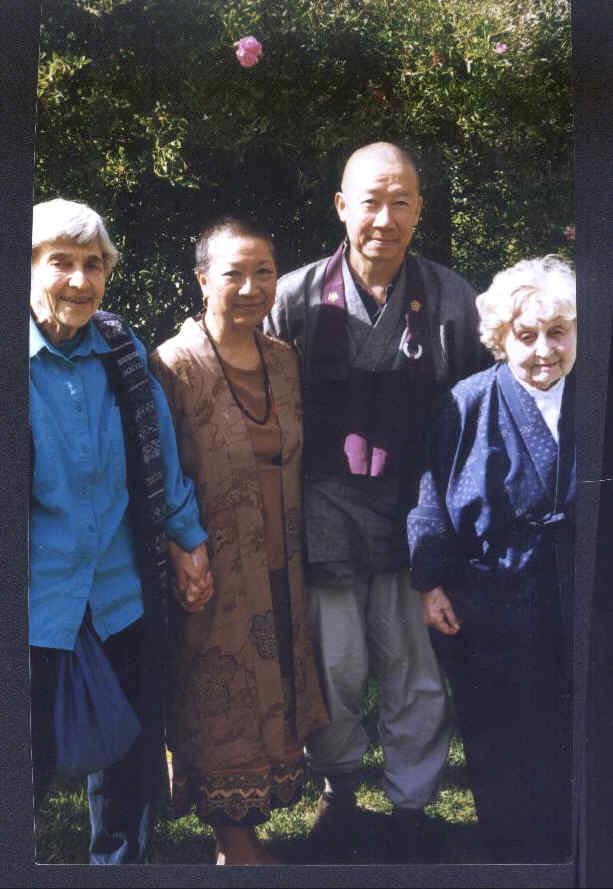 Betty Warren, Laura Kwong, Bill Kwong, Della Goertz - c.2000?
search for more on Laura Kwong in site search box on Home or What's New pages.