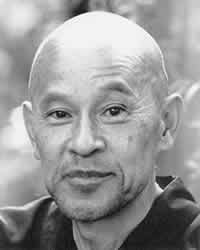 cuke.com - an archival site on the life and world of Shunryu Suzuki and those who knew him and anything else DC feels like - originally a site for Crooked Cucumber: the Life and Zen Teaching of Shunryu Suzuki - not crookedcuke.com
| home| what was new | table of contents | Shunryu Suzuki Index | donate | DC Writings |
People in cuke.com, a hub of sorts - started 4-13-11

People Index or link pages - for more people, see Interviews, Brief Memories, Suzuki Stories, Links, Comments, CukeSanghaNews, and a few other places for some stragglers.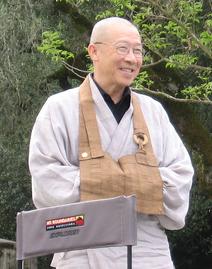 Jakusho Bill Kwong Roshi
Genjoji - Sonoma Mt. ZC website
Jakusho Kwong in Crooked Cucumber
---
Jakusho Bill Kwong talks about Chogyam Trungpa on the Chronicles Project
Another video of Kwong talking about Trungpa

Another video by Bill Scheffel with Jakusho Bill Kwong talking about on becoming a teacher

Bill Scheffel's video site which might have more on Kwong - that's three from him above

---
Sweeping Zen interview with Bill Kwong
Laura Kwong in brief memories
---
Books by Jakusho Kwong
Breath Sweeps Mind

[Unabridged]

[Audible Audio Edition] - Amazon link
Only Don't Know - Shambhala Sun link -

calligraphy book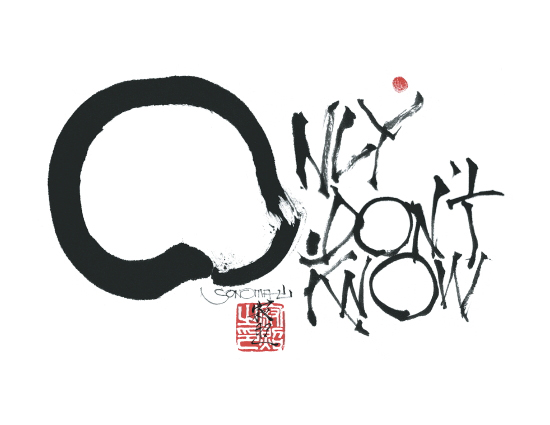 9-18-12 - Congratulations to Jakusho Kwong Roshi and all at Genjoji - Sonoma Mountain Zen Center on the groundbreaking for their new zendo
from Genjoji website:
Sep 16 Sun. MANDALA GROUNDBREAKING 10 am.
After eight years, we have met our fundraising goal in order to break ground for our new Meditation Hall. We invite you to join us for this historic ceremony from 10am to 12 noon on Sunday, September 16, 2012.
The new Zendo – is the womb of Buddhas and Bodhisattvas from which they are born. This birth is like dawn's light as it dispels the darkness of the landscape by helping the many human beings to restore their inherent nature – Basic Goodness.
Jakusho Kwong-roshi
Sorry I couldn't make it. - DC
---
---
There's a lot of old material that's as good as new if you haven't read it. -DC
---
contact DC at <dchad@cuke.com>
---