Click
here
for Shunryu Suzuki Photo Archive images
and links to all
cuke.com
pages on .
Andy's Terebess Page with bio and more.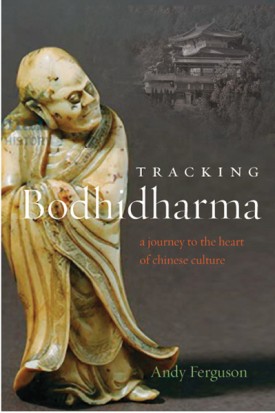 Tracking Bodhidharma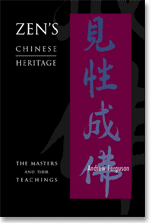 Zen's Chinese Heritage.
---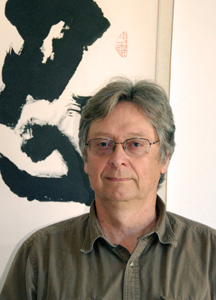 3-16-14 - Andy Ferguson's Net Zero Made Simple
Interview on Sonoma County Energy Independence
---
2-28-14 - Since we installed our green energy changes we've easily learned how to use them to minimize energy use while keeping our lifestyle about the same. Attached is a screenshot of my most recent PG&E bill for natural gas (reductions due to the mini-split heat pumps and heat pump water heater – both of which made our lifestyle better, not more difficult).
I explained this technology in my video about Sonoma Clean Power which can be seen on youtube at this address.
We leased a Plug In Prius to go with our Leaf. Since then (over a month ago), I haven't used 5 gallons of gas yet.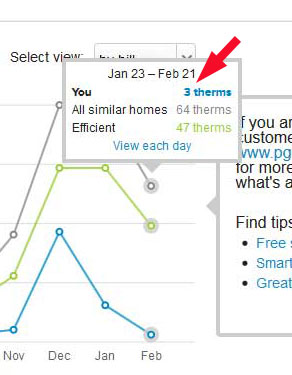 ---
2-04-14 - Andy Ferguson comments on yesterday's mention of 350.org and him.
Thanks for the donation to 350 and plug for action. It really isn't too late, I think. I believe that that radical palliative measures, including geo-engineering will likely be necessary, but these must be complemented with the cheapest and correct path which is to think globally and act locally to the best of our abilities. - posting in Climate Change
---
2-03-14 - Made a tiny donation today to 350.org and when it was through it opened up to a page thanking me, giving me the opportunity to make a comment, with previous comments below. The top one was Andy Ferguson. Check out 350 - for those with hope that it's not too late and those without hope who think doing something is good form, a right thing to do - in my case giving it that good old college drop out try. - dc
---
12-13-30 - Andy Ferguson on Climate Change and What's He's Doing About It
---
Check out Andy Ferguson's
South Mountain China tours
with it's videos of China and Chinese Zen


---
Here's a report on 2010 South Mountain China Tours with video.
---
Check out Cafe Press's Cuke Basket and it's
South Mt. Zen Master section
with tee shirts and other items
with the likenesses of and quotes from Huangbo (Huang Po), Joshu, Danxia, and Baofeng
---