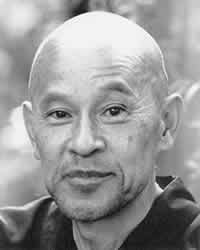 cuke.com - an archival site on the life and world of Shunryu Suzuki and those who knew him and anything else DC feels like - originally a site for Crooked Cucumber: the Life and Zen Teaching of Shunryu Suzuki - not crookedcuke.com
| home| what was new | table of contents | Shunryu Suzuki Index | donate | DC Writings |
People in cuke.com, a hub of sorts - started 4-13-11

People Index or link pages - for more people, see Interviews, Brief Memories, Suzuki Stories, Links, Comments, CukeSanghaNews, and a few other places for some stragglers.
Eric Storlie
MEMORIES OF SUZUKI Roshi FROM WIND BELL AND DC FILES - #38 - Erik Storlie
Storlie, Erik. Nothing on My Mind: Berkeley, LSD, Two Zen Masters, and Life on the Dharma Trail. Shambhala, 1997. [A good picture of the sixties Zen Center, Suzuki, Katagiri, and students.]
2-14-11 - Suzuki and Katagiri student Eric Storlie on dharma transmission in an article entitled Lineage Delusions in Sweeping Zen dot com.
Erik Storlie's Beginner Zen dot com website
Letter from Eric Storlie - too weak - redo (posted 5-13)
---
---
There's a lot of old material that's as good as new if you haven't read it. -DC
---
contact DC at <dchad@cuke.com>
---