Ryuten Paul Rosenblum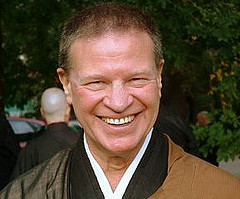 Paul was a student of Shunryu Suzuki and is now a teacher with Dharma Sangha Germany where he spends half time and half time in San Anselmo CA and elsewhere. He is a dharma heir of Richard Baker. I recall fondly the two of them meeting me at the airport in Zurich when I flew there a few years ago to stay in Johanneshoff for four wonderful months. Paul was there for the first two months I was there and he was quite kind and generous but he's an old friend so I wasn't surprised. I look forward to returning. - DC
Ryuten Paul Rosenblum Roshi website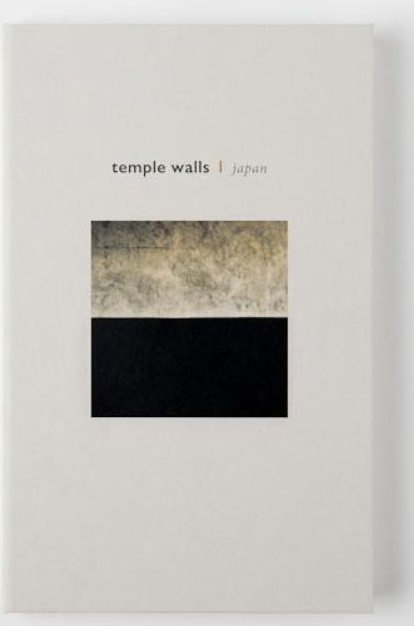 2-28-17 - Ryuten Paul Rosenblum's Temple Walls-Japan
A beautiful book of Paul's photographs
Ryuten Photography dot com - look at Paul's artistic photos. Posted one photo below. Just became aware of this talent of his - dc, 1-04-15
Gallery 291 website has a show of Paul's photography from December
Paul's Introduction to Roundabout Zen: Recollections in Celebration of the 70th Birthday of Zentatsu Baker Roshi
You can see Paul getting his head shaved by Ruthie Discoe at Tassajara toward the end of 1969 film, Zen Mountain Center which can be found to view in the film section of shunryusuzuki.com or on YouTube.
6-29-07 - Tenryu Paul Rosenblum Zen sitting and study group in San Anselmo, CA
---
Most cool excerpt from Paul's Sweeping Zen Interview
SZ: What are some of your memories of Suzuki-roshi and that period of time leading up to his death?
PR: Daily practice is my "memory" of him: he is always close….He was seemingly small in stature, but I often experienced his presence as extraordinarily expansive. Humble, and yet he also felt quite boundless, like the night sky. I have not known anyone else like him. In the four years that I knew him, he seemed to get easier on us and more strict with himself. One story (from practice period Fall of '69, I believe): during a lecture he apologized to us for not being such a good teacher, expressing humility at what he considered to be his shortcomings. Two days later, in the next lecture he gave, he thundered, "I am Nirmanakaya Buddha."
SZ: Suzuki-Roshi stated "I am Nirmanakaya Buddha", translated roughly as "I am the Buddha in human form." To some readers this may sound to be an extraordinary pronouncement, and I wonder if you could contextualize it a bit.
PR: I find it interesting that you asked me to contextualize this and did not ask me to contextualize his statement that he apologized to us for not being such a good teacher…I suggest you let them both stand together as they are without further elaboration, their juxtaposition, side-by-side provides a context.
---
photo by Paul Rosenblum.
---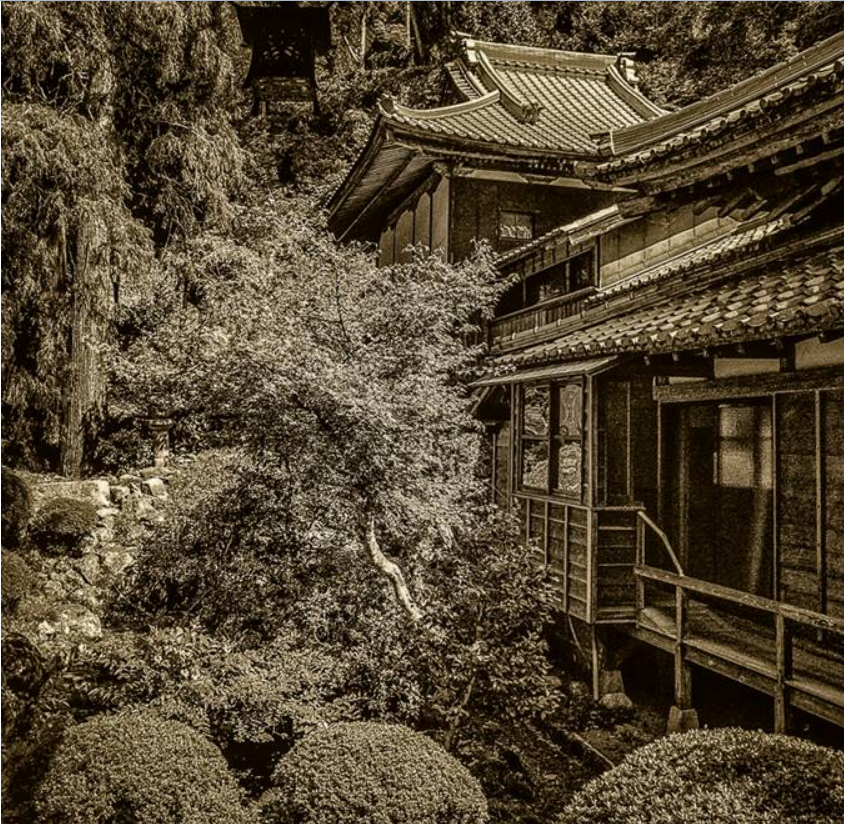 a photographo of the back garden, Shunryu Suzuki's, at Rinsoin by Paul