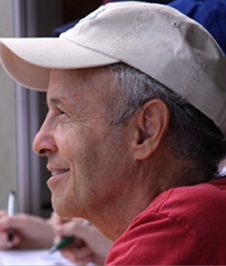 Founding Editor and Publisher of Parallax Press — edited works by Thich Nhat Hanh, the Dalai Lama, Joanna Macy, and many others
Founding Editor and Publisher of Koa Books — books on personal transformation, social justice, and Hawaii
Arnie was director at Tassajara for a couple of years including my stint there as head monk where I specialized in trying to drive him crazy. - dc
---
4-30-16 - Kotler sells Koa - but continues his editing service
Announcement from 4/4/16 shelf-awareness.com
Arnie Kotler Editing Services provides:
• Substantive developmental editing
• Coauthoring and ghostwriting
• Book marketing and publicity
• Book packaging
• Self-publishing guidance and help getting published
Arnie Kotler Editing Services
PO Box 822
Kihei, HI 96753
arniekotlereditingservices.com
arnie@arniekotlereditingservices.com
---
My favorite story [about the tenken at Tassajara] is the time that I knocked softly on Arnie Kotler's door, opened it a crack, and said, "Arnie, it's the tenken." He replied, "I can't believe I'm not there already." - David Schneider from a cuke page on tenken.
---
Arnie anecdote about Shunryu Suzuki fromZen is Right Here.
---
Here's the cover of Inquiring Mind with Editor's Notes, Spring 2007 (Vol. 23 #2) - The Tough Stuff: Money Sex Power - Arnie had an article in there on his relationship with Richard Baker and Thich Nat Hahn. Will try to get it here. - dc
---
1-16-15 - Arnie Kotler Editing Services pdf new and improved
12-26-13 - See Arnie Kotler Editing Services in cuke ads
---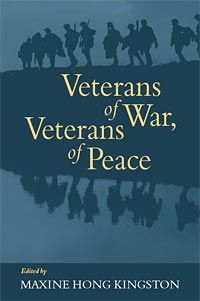 4-15-07 - "Today Koa Books and Maxine Hong Kingston will be receiving a "Special Recognition in Publishing" Award from the Northern California Book Reviewers on Sunday Aprli 15 at 1 pm at the San Francisco Main Library. You are cordially invited to attend." That's from an email from Arnold Kotler (cuke interview) (see yesterday's entry). I think this award involves Veterans of War, Veterans of Peace, edited by Maxine Hong Kingston and published by Koa Books.

May Koa Books prosper.
This also mentioned in a 4-16-07 post
---
4-14-07 - Right now gotta go meet with Suzuki student Arnold Kotler (cuke interview) of Koa Books and some other friends to talk about publishing and Koa Books I guess. Check out their web site and see what they've got. I'm especially interested in the book Dissent, featured there right now.

---
Thay in Prag mit Marcel Geisser, Arnie Kotler, Therese Fitzgerald ua. - a Youtube video
---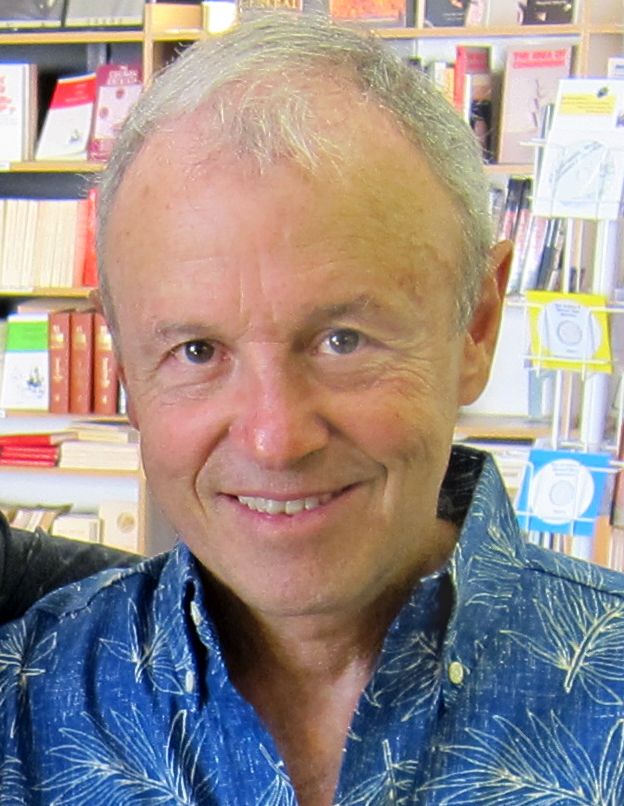 ---
From 4/4/16 shelf-awareness.com

Hawaii's Koa Books Sold

Arnie Kotler, editor-in-chief of Koa Books, has sold Koa's 12 titles to focus on his own editing and publishing consulting service. Seven titles and the Koa name have moved to Chiron Publications of Asheville, N.C., including Veterans of War, Veterans of Peace by Maxine Hong Kingston; two to Bess Press of Honolulu, including Georgia O'Keeffe's Hawai'i by Patricia Jennings Morriss and Maria Ausherman; one to Duke University Press; one to Haymarket Books; and the last to Punawai Press of Maui.

Kotler has been an editor of nonfiction since 1985, when he helped develop Moon in a Dewdrop: Writings of Zen Master Dōgen with Japanese scholar Kazuaki Tanahashi (North Point/FSG). That year he also co-founded Parallax Press, publisher of Buddhist monk and peace activist Thich Nhat Hanh. At Parallax and Koa, Kotler's titles focused on social activism, mindfulness and spirituality. In 2005, Jodie Evans, co-founder of Code Pink, said "Arnie has an unerring instinct for agents of change, and he has been able to deliver their messages."

For a full list of Koa's titles and their new destinations, check its website.