Bio and photo off SFZC site this page

RICHARD JAFFE is the Chair of the Department of Religion at Duke University. He received his Ph.D. in religious studies with a concentration in Buddhist studies from Yale University in 1995. Dr. Jaffe is a specialist in modern Japanese Buddhism. He is the author of Neither Monk nor Layman: Clerical Marriage in Modern Japanese Buddhism (2002) and Seeking Shakyamuni: World Travel and the Creation of Modern Japanese Buddhism (forthcoming in Japanese). Currently he is working on a book about Japanese Buddhist travel and the transformation of Buddhism in late-nineteenth century Japan.
---
---
Richard Jaffe Duke University people page - with a photo of him in someone's very messy office.
Suzuki Roshi and the Modern Soto Denomination - Sati Conference May 30, 1998 - by Prof. Richard Jaffe
Sati Conference page with a link to the section the SFZC Wind Bell with Jaffe's talk.
Shunryu Suzuki teachers and heirs
---
---
4-27-15 - Congrats to Richard Jaffe & Elaine Maisner on their 30th!
---
Books by Richard
Seeking Śākyamuni:
South Asia in the Formation of Modern Japanese Buddhism.University of Chicago Press, 2019
General Editor, Selected Works of D. T. Suzuki-volume iv.
University of California Press.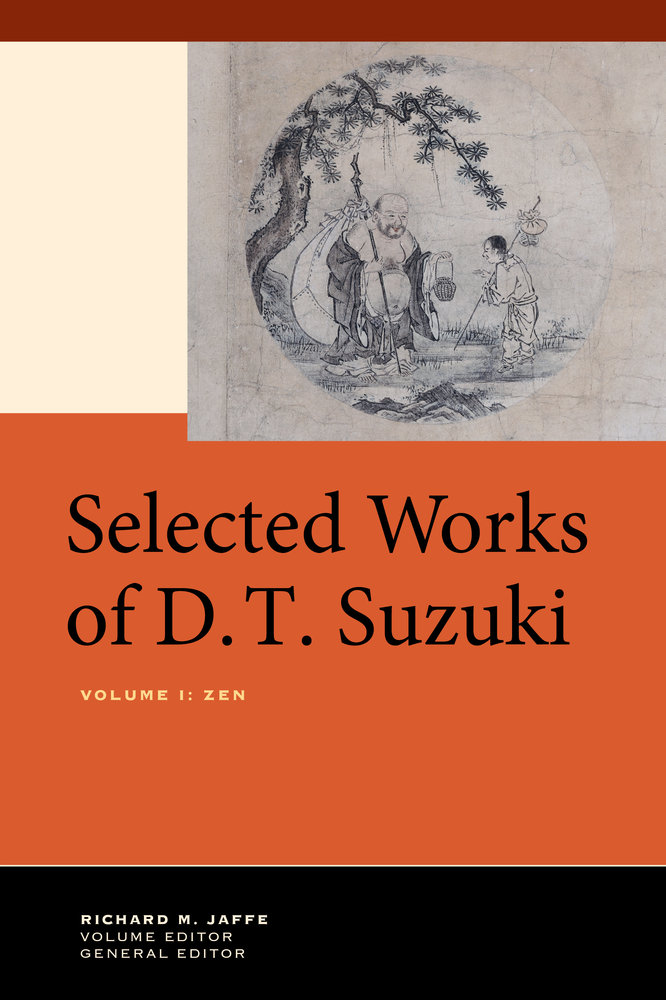 12-31-14 - The first volume of the Selected Works of D.T. Suzuki, which is on Zen and edited by Richard Jaffee, was published by University of California Press in November. Volume 2, which contains a selection of Suzuki's writings on Pure Land Buddhism, edited by James Dobbins, will be published in January. Richard is the general editor for the Selected Works, which will be four volumes in total, as well as editor of the forthcoming one-volume Suzuki Reader. The link to the publisher's website.
Volume II cover is quite similar.
4-27-15 - Volumes Two of the Selected Works of D.T. Suzuki is now out, with Vol. 3 in close pursuit. Link to volume II
Gotta get vol iii
---
Meiji Religious Policy, Soto Zen, and the Clerical Marriage Problem
---
Tricycle review by Richard Jaffe - Three Zen Masters: Ikkyu, Hakuin, and Ryokan by John Stevens
---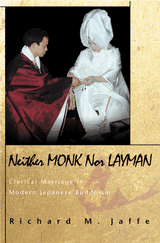 Neither Monk nor Layman:
Clerical Marriage in Modern Japanese Buddhism
Richard Jaffe
Princeton University Press - page for this book
University of Hawaii Press page for it.
Zen and Japanese Culture
Daisetz T. Suzuki
With a new introduction by Richard M. Jaffe
Princeton University Press - that's a link to this book on their site
---
Notes from Richard to DC with info on key teachers and scholars related to Shunryu Suzuki - see ancestors' page
---
Note from Richard on the cover of the new Zen Mind Beginner's Mind in Japanese at the bottom of this page
---
Note about Richard with a stunning photo at 3-19-11 of this page.
---
Richard is listed on this page as an official advisor and supporter of the Shunryu Suzuki Legacy Project, one of the names this work has had in the past.
---
From, Right Livlihood, Finding your Song, a Fall 1998 Wind Bell article by Marc Lesser