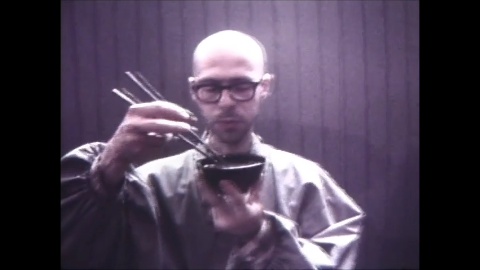 Jerry in 1970 at Tassajara from the outtakes of Zen in America segment of the film, Sunseed
---
A couple of brief memories of Shunryu Suzuki
---
Jerry in Haiku Zendo Chronicles remembering Suzuki, Kobun, Yoshimura
---
Jerry remembers Sotan Tatsugami and the Fukanzazengi.
---
Los Altos Hills Haiku Zendo Ho To newsletters scanned by Jerry
In addition to stories, poems, and events which give a feeling of the Haiku Zendo Sangha when Kobun was there, these issues of HoTo include a record of Haiku Zendo's and Kobun's effort to acquire the Pentler Estate. When Charles and Fumiko Pentler died their property and beautiful Japanese style home in the Cupertino foothills was inherited by the Palo Alto Quaker meeting which intended to sell it. This came to the attention of Haiku_Zendo and an attempt to acquire the property was made by the Haiku Zendo Sangha. The Pentler home and property was ideal for Kobun and for the Haiku Zendo Sangha to develop a temple/practice_place. The eventual failure to acquire the Pentler property was a bitter disappointment to Kobun and was, in my opinion, a turning point in his life.
In 1979, some time after the failure to acquire the Pentler estate, both Kannon_Do (where Les Kaye has been chief_priest/abbot since 1982) and Jikoji were bought at the same time with the money raised for Kobun and Haiku_Zendo to buy the Pentler estate."
---
A 1999 email from Jerry commenting on Crooked Cucumber, Suzuki, Tatsugami, and the Haiku Zendo Chronicles.
---
Thanks to Jerry for helping to indentify photos of Marian Derby, her home, and the Haiku Zendo in the photo archive at shunryusuzuki.com.
Here's a photo of Marian he identified that I hadn't recognized. - dc
---
---