Books by David Chadwick
---
DC home base -- DC Writings -- DC Misc
Core Books by and about Shunryu Suzuki
SFZC Bookstore 
Bibliography
Cuke Press
---
Books by DC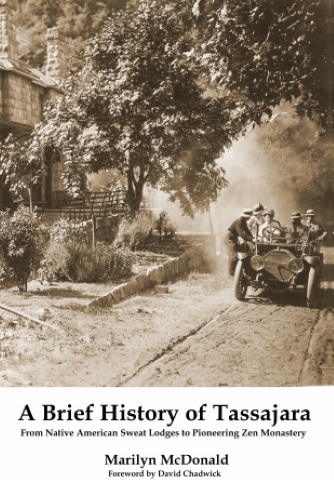 NEW from Cuke Press - A Brief History of Tassajara by Marilyn McDonald, Foreward & Afterword by DC - pub date Nov. 19, 2018
Zen Mind, Beginner's Mind 40th Anniversary Issue with Afterword by DC
Color Dreams for To Find the Girl from Perth
The by Chavid Dadwick
---
---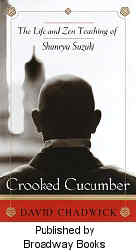 Crooked Cucumber: the Life and Zen Teaching of Shunryu Suzuki. Broadway books, 1999.The biography of Shogaku Shunryu Suzuki Roshi, Soto Zen master, author of Zen Mind, Beginner's Mind, founded San Francisco Zen Center & Buddhist monastery Tassajara, Zen Mountain Center.
Shunryu Suzuki (not to be confused with the great monk and scholar D.T. Suzuki) came to America in 1959 to minister to a small Japanese-American congregation at Sokoji, Soto Zen Mission, on Bush Street in San Francisco.
Click here for bigger picture.
---
"The Catch-22 of Zen." - Taigen Dan Leighton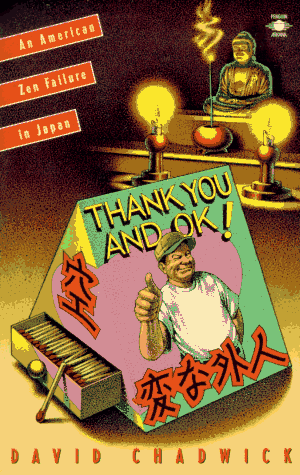 Shambhala link to 
Thank You and OK!: 
an American Zen Failure in Japan
by David Chadwick
May 8, 2007.
This site's Thank You and OK home page with the whole book going up.
---
Publishing date, October 9th, 2007.
ZEN IS RIGHT HERE: Teaching Stories and Anecdotes of Shunryu Suzuki, Author of Zen Mind, Beginner's Mind

By Shunryu Suzuki 
Edited by David Chadwick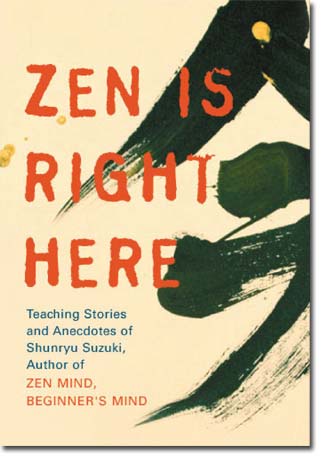 Paperback / Shambhala Publications / 160 pages / 4 7/8 x 7 
ISBN 978-1-59030-491-4 / October 2007

Zen Is Right Here (Shambhala link) List Price: $12.95 Shambhala Price: $10.36, you save $2.59 (20%)


Zen Is Right Here home page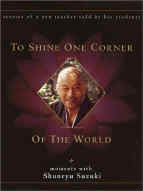 Zen is Right Here was originally To Shine One Corner of the World
---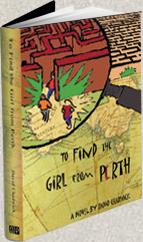 To Find the Girl from Perth, an illustrated novel  - with songs - set in Western Australia
by David Chadwick
Speir Publishing 2008

amazon link




Color Dreams for To Find the Girl from Perth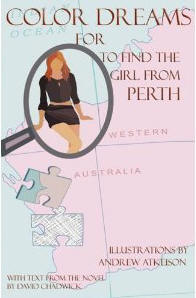 with full page illustrations 
by Andrew Atkeison 
aside quotes from the novel

Speir Publishing 2008




amazon link


See Girl from Perth page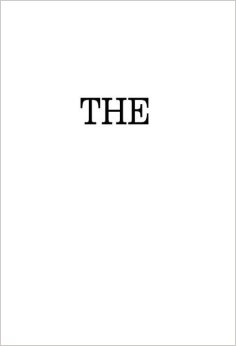 by Chavid Dadwick

The - the book web site

Amazon link hardcover

Amazon link paperback












Chapters by DC are in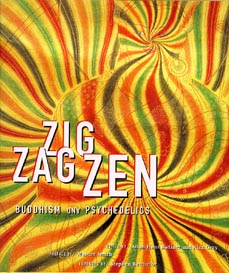 Zig Zag Zen; Buddhism and Psychedelics
Psychoactivism - a chapter by DC in unabridged version of this chapter.
---

Roundabout Zen: Recollections in Celebration of the 70th Birthday of Zentatsu Baker Roshi. Lee, Paul, Editor. Compiled by Tenryu Paul Rosenblum. Crestone Books, 2006.
click thumbnail to enlarge
See Roundabout Zen page for more info, table of contents, excerpts, and how to buy the book.
El Darko Meets Rosebush with a Cast of Sixteen Thousand Spacey Characters - by DC
---
Remembering Kobun - a book published in 2011 or so with a limited printing. I'm now (12-13) redoing my contribution. As far as I know it's not available now and is in re-editing. Redid it. - dc
Our Great Friend and Teacher Kobun Chino